This Luxe Plus Size Brand Is Being Revitalized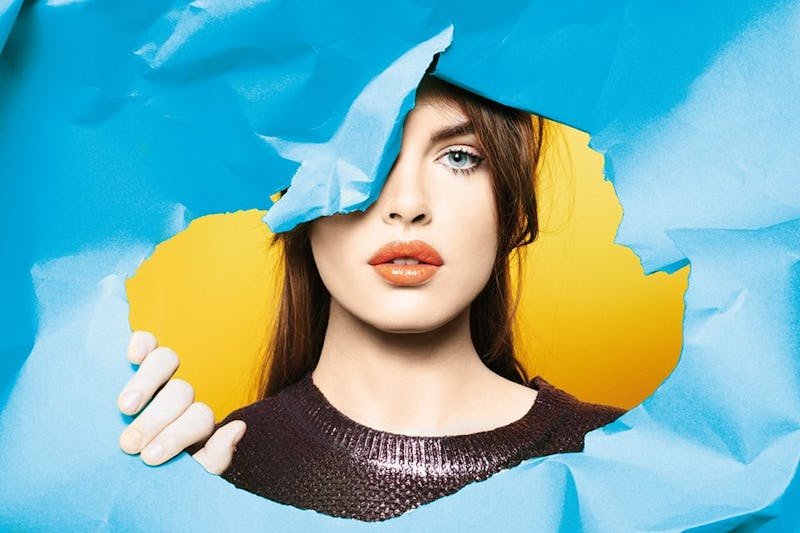 Although its inception and addition to the MaxMara Fashion Group came about in the '80s, plus size luxury brand Marina Rinaldi now seems to be striving to appeal to the younger generation by revitalizing its trendier, luxe, designer plus size clothing line, Marina Rinaldi Persona. To recap: Marina Rinaldi is sold in upscale boutiques and department stores around the world (something that still cannot be said of most plus size lines) and has been worn on the red carpet by Melissa McCarthy. It was even the first plus size label to be sold at Bergdorf's. The evidence suggests that the brand has been a trailblazer in plus size fashion for decades, and the comeback of Persona is sure to be yet another tally on said trailblazing trail.
Even though Marina Rinaldi itself has been a fancy plus size lady staple for many years, its name might not be immediately familiar to non-European fashionistas just yet. That might begin to change, however, as the brand has stepped up its game to offer the perfect mix of on-trend street-wear and structured formal pieces with the classic Italian sensibilities and tailoring that you'd expect from clothing produced by MaxMara.
The fall/winter 2015 lookbook is filled with luxe knitwear, vegan leather, dark florals, windowpane print, and athleisure-inspired pieces. With hints of neon and drool worthy denim, the line is definitely mixing its tradition of quality, all while embracing contemporary trends. It has even tapped trendsetting plus size bloggers like Callie Thorpe and Iris Tinunin on campaigns that feature them styling Persona pieces.
With old school glamour, designer details, and contemporary style, Persona definitely has the potential to be a fashion force to be reckoned with. You can lust over images from the Maria Rinaldi Persona F/W15 lookbook below. Unfortunately, the line is not currently available in the U.S., The Curvy Fashionista reports, but "international readers ... can buy and live in Persona by Marina Rinaldi! In the U.S., there are a few department stores that are starting to buy more Marina Rinaldi and hopefully they will look into Persona as well!"
Images: Courtesy Marina Rinaldi Persona