Celebrities React To Bobbi Kristina Brown's Death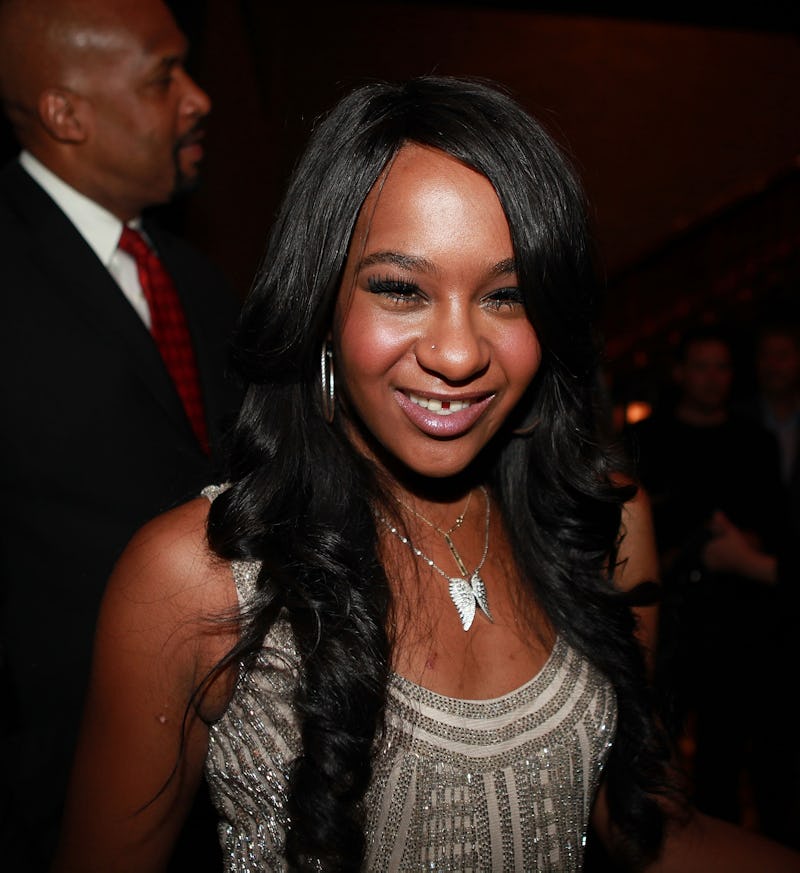 Late Sunday night, the Houston family shared the very sad news with Entertainment Tonight that Bobbi Kristina Brown has died after spending five months in a medically induced coma. In their statement, the family expressed gratitude for those who have supported them and the 22-year-old, saying, "She is finally at peace in the arms of God...We want to again thank everyone for their tremendous amount of love and support during these last few months." Since they shared the news of her passing, even more fans have given messages of love and mourning on social media, and celebrities reacted to Brown's death with caring words as well.
It is a tragic situation, and many of the celebrities also expressed grief for Brown's mother Whitney Houston, who died in 2012. They also shared plenty of love for the rest of Brown's family, sympathizing with what they've been through during this difficult year. After being found unresponsive in her bathtub in January, Brown was placed in a coma, and was moved to hospice care on June 24. It was at the Georgia hospice facility that she died on Sunday, leavings family, friends, and fans across the world mourning her loss.