25 Romantic Quotes From Books That Will Make For Swoon-worthy Proposals
Struggling to find the right words? Maybe try using a professional's prose.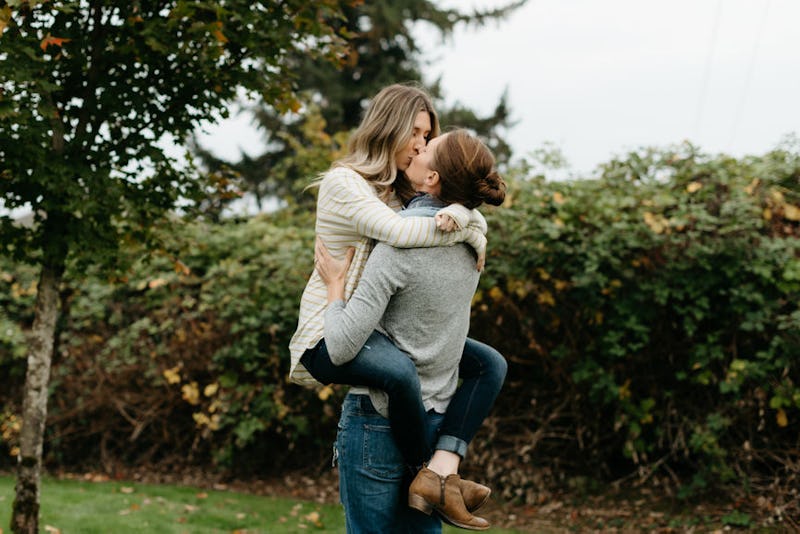 Kate Daigneault/Stocksy
If you're looking to craft the perfect proposal for that special someone, check out the romantic proposal quotes from books listed here. Taken from the last 200 years of English-language literature, these quotes are sure to make your beloved swoon into your arms for that picture-perfect kiss.
Literary proposals have a way of sticking in our memories. Classics fans can never forget Mr. Darcy's two proposals — one disastrous, one less so — to Elizabeth Bennet in Pride & Prejudice, or Laurie's proposal to Amy in Little Women, and contemporary literature fans can't get enough of stories like Call Me by Your Name and This Is How You Lose the Time War. The way we see it, there's nothing wrong with taking a little inspiration from the romantic overtures found in books.
Even if you aren't preparing to pop the question, chances are high that you know someone who is — or perhaps, you simply want to revel in some literary love affairs. Whatever your reason, you're sure to find what you're looking for in the romantic proposal quotes below.
We only include products that have been independently selected by Bustle's editorial team. However, we may receive a portion of sales if you purchase a product through a link in this article.
This article was originally published on