The 10 Best-Selling Books On Kindle, EVER (And Yes, 'Fifty Shades' Is On The List)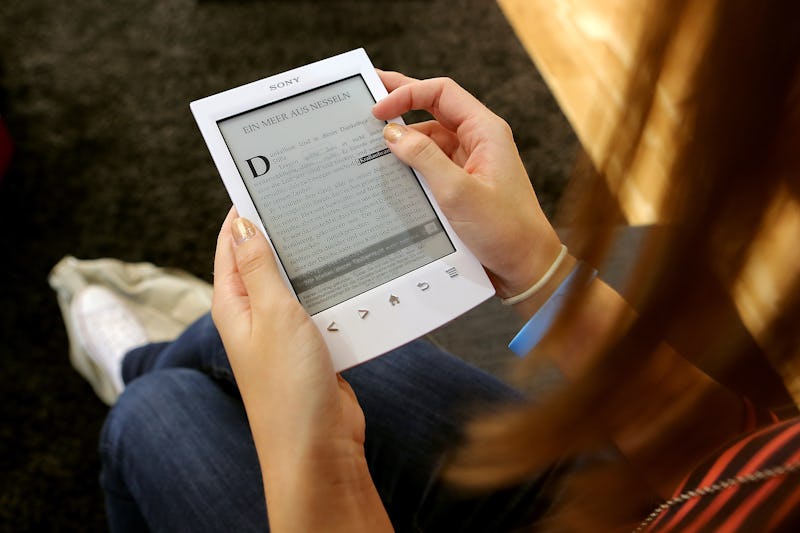 Hannelore Foerster/Getty Images News/Getty Images
November 18 marks the 10 year anniversary of Amazon's original Kindle release, and in honor of a decade of digital reading, we're sharing 10 of the best-selling Kindle books of all time. Featuring thrillers, erotica, young adult novels and more, you might be surprised to learn which books you've read, and which ones you still need to check off your TBR list.
When the original Kindle launched in 2007, it was so popular, that it sold out within just a few hours. Despite nostalgic bibliophiles (myself included) who tried to resist the technological advances in reading, the iconic e-reader quickly took over the book world and changed the way interacted with their libraries. Now, ten years and so many cool and unique updates later, the Kindle in all of its many forms is a favorite among book nerds, even readers like me who swore they'd never make the switch. (What can I say, it's just so cool and convenient, how could I not?)
In honor of this iconic bookish device's 10 year anniversary, here are 10 of the most sold Kindle fiction books of all time, according to new insights from Amazon Charts shared with Bustle. Which ones have you read, and which ones are you adding to your To Be Read pile?