17 Cult Memoirs That Will Give You Major The Vow Vibes
DOS is just the tip of the iceberg.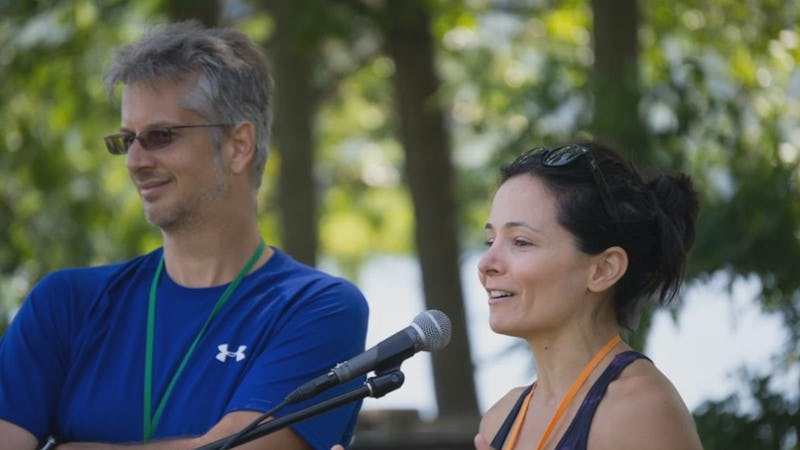 HBO
HBO's new docuseries, The Vow: A NXIVM Story, takes viewers inside the infamous NXIVM cult. If you're all caught up — but are desperate for similar stories before the next episode — these 17 cult memoirs like The Vow are just what you're looking for.
NXIVM may have taken the media world by storm when its leader, Keith Raniere, was arrested in 2018, but it's the latest in a long line of these cultish, quasi-religious groups. Before Raniere, there were David Berg, Charles Dederich Sr., L. Ron Hubbard, Warren Jeffs, Jim Jones, David Koresh, Charles Manson, Sun Myung Moon, and the Rajneesh, among many, many others.
Although we've only included memoirs from cult survivors on this list, you should also check out the wealth of true-crime books about cults that journalists have written, including Haruki Murakami's Underground: The Tokyo Gas Attack and the Japanese Psyche and Chris Johnston and Rosie Jones' The Family: The Shocking True Story of a Notorious Cult. In the meantime, here are 17 cult memoirs like The Vow:
We only include products that have been independently selected by Bustle's editorial team. However, we may receive a portion of sales if you purchase a product through a link in this article.