Paul Anka's 7 Most Iconic Gilmore Girls Moments
Lorelai was right: who needs the poodles when you have Paul Anka?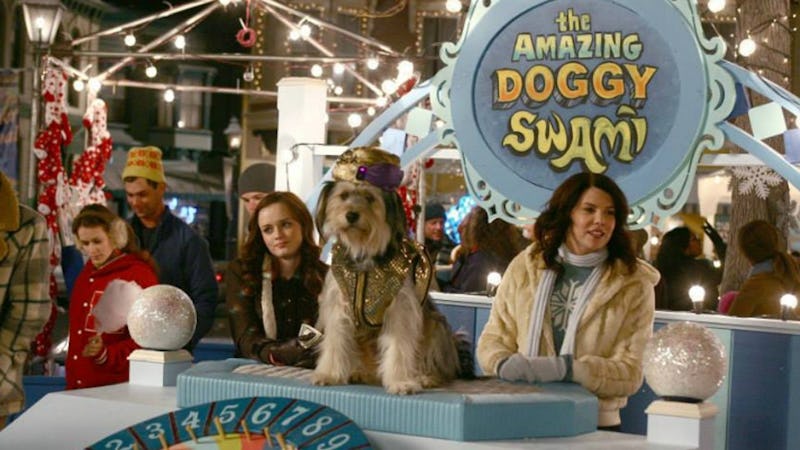 Warner Bros. Television
Gilmore Girls is widely known (and praised) for its witty dialogue, pop culture references, and wacky characters, but rarely on the show have those three aspects combined more perfectly than in the form of Lorelai's dog Paul Anka. The shaggy pooch is named for the mid-20th century hitmaker of the same name, which seems like an odd fit until you realize that Anka wrote and performed the 1960 song "Puppy Love." And Paul Anka's best moments on Gilmore Girls prove he was worthy of being named after such a legend.
Though it's tough to imagine Gilmore Girls without Paul Anka, the pup was absent for most of the show's seven-season run. He didn't make his debut until "Fight Face," the second episode of Season 6, during which Lorelei adopts him in order to quell her loneliness while feuding with Rory. The dog stayed in the family up through the end of the series and even returned (still played by the same dog!) for the 2016 Netflix revival, Gilmore Girls: A Year in the Life. So even though his time on the show was relatively short, Paul Anka still managed to fit in a number of iconic moments. Let's revisit, shall we?