9 Creepy YouTube Channels That Will Leave You In True Crime Heaven
Prepare for an enjoyable fright.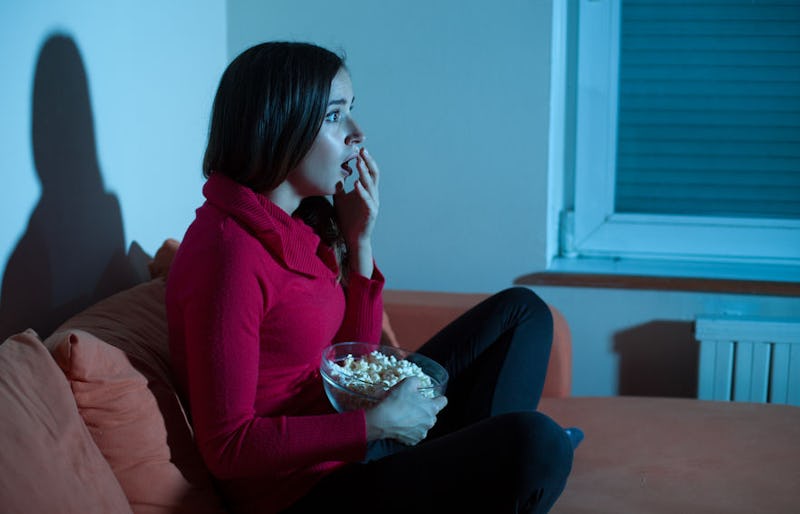 Peter Bernik/Stocksy
Once upon a time, being interested in true crime might have been considered a little… odd. However, in recent years the true crime genre has absolutely boomed. When Serial launched in 2014, it became the fastest podcast to reach 5 million downloads and streams in iTunes' history, according to Time. And figures only increased from there. More than 1.6 million print copies of true-crime books were sold in 2018, compared to 976,000 copies in 2016, and Netflix's Tiger King: Murder, Mayhem and Madness drew more than 34 million unique viewers in the first 10 days of its release in 2020. True crime has saturated the entertainment industry across all platforms, including YouTube, where there's plenty of opportunity to satiate your true crime needs. Scroll down for Bustle's edit of the best true crime YouTube channels for when you want fright and delight.
Whereas TV shows often have funding to help source key information, podcasts and books often rely on the investigative skills, and sheer determination of writers and producers. Watching true crime on YouTube tends to fall into the latter category, except with the added bonus of visuals. Sure, there are conglomerate franchises (Buzzfeed's Unsolved: True Crime, for example), but what these channels have in common is a real passion for true crime, and discovering the truth behind some of the wildest mysteries out there. So buckle up, folks. YouTube is here for you with the videos, and I am here to show you where to find them. Read on for the best true crime YouTube channels.
With all these options, all you need is a decent wifi connection, snacks, and an evening all to yourself to get feasting on true crime. Just remember to have the door locked.
This article was originally published on