9 Things I Noticed Rewatching A Cinderella Story In 2022
Also known as the movie that predicted the college admissions scandal.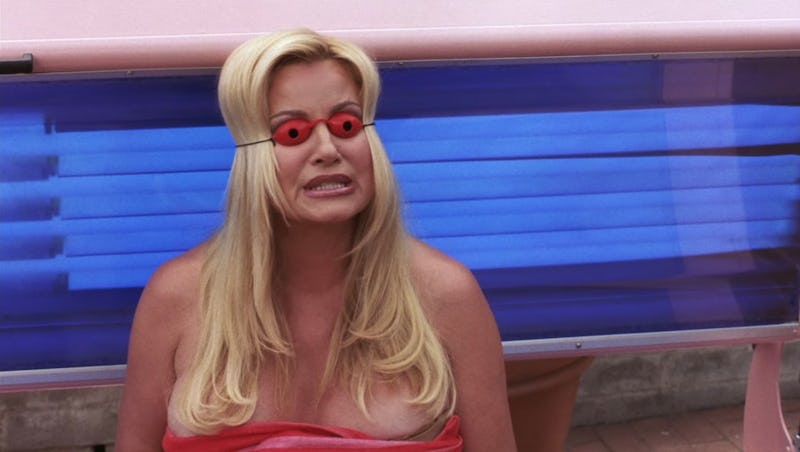 WARNER BROS. PICTURES
Unlike other movies from the early aughts that have fallen into obscurity, A Cinderella Story has only seen its stock rise in recent years. A modern, California spin on a classic fairy tale starring two of the most popular teen royals of their day — Hilary Duff and Chad Michael Murray — this once-universally-panned film (Washington Post called it "horrible") has now graduated to a bona fide cult classic.
I'm no stranger to this romantic comedy: I've seen it many times in my youth, including in theaters when it came out in 2004. It wasn't a movie I thought I'd care for, but what saved it for me was Jennifer Coolidge's star turn as the crassly narcissistic Fiona. Seriously — it's one of her most iconic roles to date.
It's been over a decade since I last watched A Cinderella Story. Now that it's on Netflix, I've taken it upon myself to refresh my memory and reevaluate the movie. And as someone who grew up in the San Fernando Valley and lived through the Northridge earthquake, there is no one more qualified to write this than me.
Below, some thoughts I had while rewatching A Cinderella Story in 2022.