Alicia Silverstone Wants To Revisit This '90s Cult Classic With Brendan Fraser
"I would do anything with Brendan."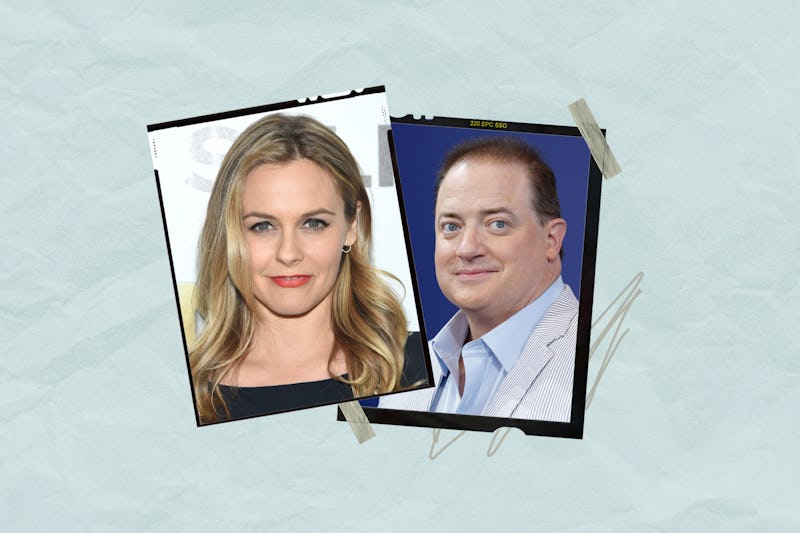 Jamie McCarthy/Getty Images Entertainment/Getty Images / John Phillips/Getty Images Entertainment/Getty Images
One highlight of the 2023 awards season was Brendan Fraser's Hollywood renaissance which saw him sweep some of the most prestigious industry awards, including the Oscar for Best Actor, for his powerful performance in The Whale. Among those heaping praise on the actor's acclaimed performance in the Darren Aronofsky-directed drama is Clueless star Alicia Silverstone, who recently revealed which '90s cult classic she'd like to revisit with her former co-star.
As per Variety, the actor attended a Clueless reunion panel at '90s Con on March 19, during which a fan asked Silverstone whether she'd be open to a follow-up of the 1999 romantic comedy Blast From the Past, in which she starred opposite Fraser.
"With Brendan? I would do anything with Brendan. It was so much fun," she answered. "I just saw Brendan after he won his Oscar and he's so cute. He talked in his speech about how we all go through this really hard time and you have to grow and it's part of life that you struggle and then look what happened to him. So yes, I'm happy to do that."
Starring Fraser, Silverstone, and Christopher Walken, among others, Blast From the Past follows the story of a man named Adam Webber (Fraser) who has spent the entirety of his life inside a nuclear fallout shelter. When Adam finally leaves the shelter, he meets a woman named Eve (Silverstone) who assists in his introduction to life in the modern world.
The Hugh Wilson-directed rom-com received a mixed response from critics upon its 1999 debut, and currently holds a Rotten Tomatoes score of 58%. Speaking at the time of the film's release, Fraser revealed that he looked to acting legend Dick Van Dyke for inspiration when preparing for the "fish-out-of-water" role. "I always find there's a sense of untapped discovery playing those sorts of roles. I enjoy it because it allows for really doing the actor's work," he said.