A Definitive List Of Alison Hammond's Funniest TV Moments
From dates with Hugh Jackman to proposals from Dwayne "The Rock" Johnson.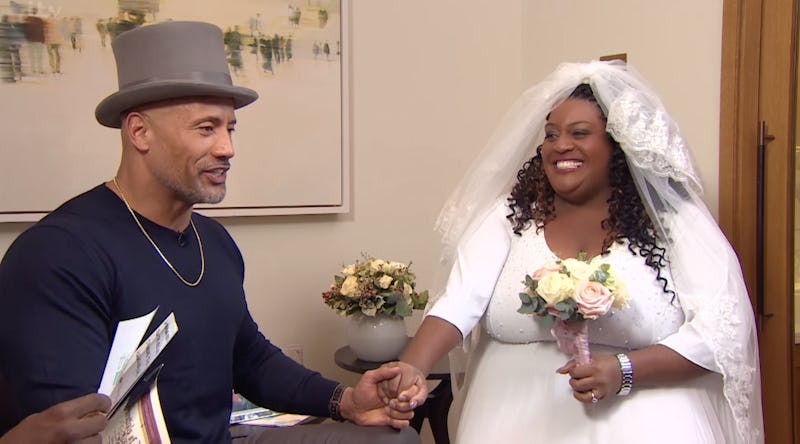 ITV
Alison Hammond is an interviewer extraordinaire, reigning queen of the huns, and an out-and-out national treasure. Forever falling off of stuff, saying things she shouldn't, and making even the most serious of guests fall about laughing, the presenter and TV personality just brings so much joy. And it looks like her hold on the UK (and beyond) hasn't gone unnoticed.
In Nov. 2020, it was announced that Alison Hammond and Dermot O'Leary would be taking on new roles at This Morning, hosting the all-important Friday programme. Alison and Dermot had previously worked together on the ITV flagship show over the summer and it seems producers (and audiences) were seriously impressed. Alison and Dermot will be taking over from former Friday morning hosts Ruth Langsford and Eamonn Holmes (who are staying on to cover the holiday slots). Starting from January 8, we'll be seeing a lot more of the former Big Brother star and, tbh, her humour and infectious giggle is exactly what we could all use right now.
In honour of her birthday on April 5, and in honour of her relatively new gig, we thought it was a good time to look back on the highlights from Alison's time on TV. Whether you see her best moments through @loveofhuns or live on air, it's no doubt that Alison has made you laugh over the years. Keep scrolling for our favourites.
Contributions from Niellah Arboine.
This article was originally published on