Auditions For America's Got Talent Season 16 Are Already Underway
It's one of the few shows that hasn't been delayed by the pandemic.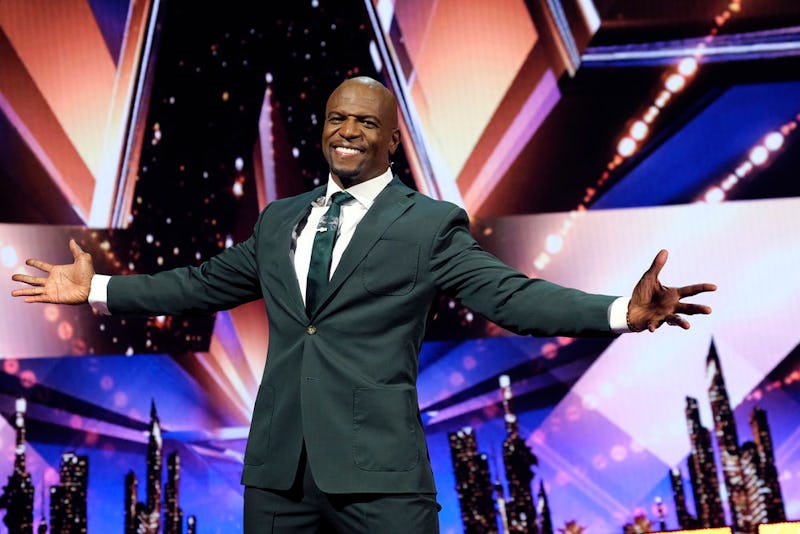 Justin Lubin/NBC
When coronavirus shut down most TV productions earlier this year, America's Got Talent found a way to stay on the air using virtual auditions and audience-free live shows. That means America's Got Talent Season 16 will likely premiere right on schedule, too.
Though the NBC series hasn't officially been renewed, casting is already underway for Season 16 with all-virtual auditions. Hopeful contestants can submit a video of their act for consideration or attend a virtual open call, which will be conducted via live stream. If contestants are part of a group act that is unable to meet in person due to the pandemic, they can submit an older video.
This puts AGT on track to premiere on the last Tuesday of May, as it has for the last seven years. In 2021, that will be May 25. The show always starts out by airing taped auditions and then moves into live shows around August. This year, those live shows were recorded without in-person audiences, but fans had the chance to appear as part of a virtual audience shown on what basically looks like a giant Zoom screen. Hopefully AGT will be able to resume live shows by August 21, but they're prepared either way.
According to TVSeriesFinale, viewership for AGT Season 15 was down a bit from the previous season. But with 2020 being such a strange year, NBC might not put a lot of weight on those numbers while considering a renewal. And with auditions already open, Season 16 is more a case of "when" rather than an "if."