All The Clues Erica Is Single After Temptation Island
She came to the island with Kendal and made a connection with Jesse, but she may have chosen herself in the end.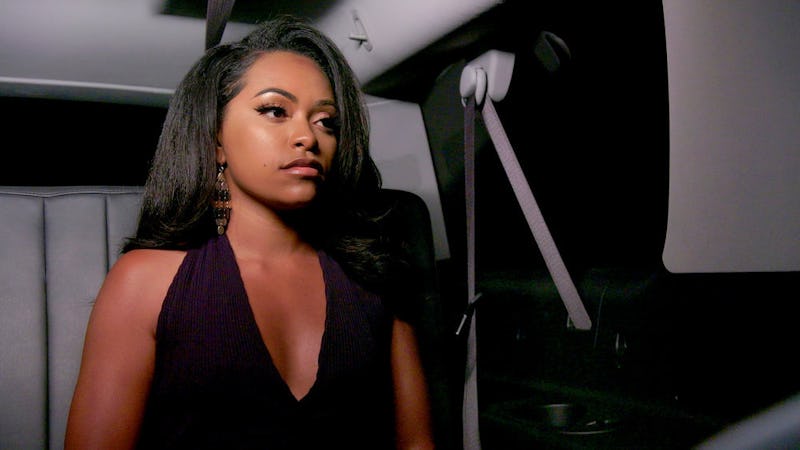 USA
Kendal put Erica through the wringer on Temptation Island, so it would hardly be surprising if she left the island without him. Though the two went on the show as a couple, Kendal's behavior made clear that he wasn't as invested in their relationship as Erica. Finding out he'd had a threesome was the last straw; Erica wasn't standing for it.
That opened the door for her to more deeply explore her connection with single Jesse Stephanos, a 25-year-old Floridian business owner who supported her as she began the emotional journey to move on from Kendal. Based on recent episodes, it's possible that Erica and Jesse are still together after the show (or at least explored their romance further once filming wrapped). After choosing Jesse for her overnight date, Erica seemed to genuinely see a future with him off of the island, explaining in a confessional that he made her feel "safe and secure" and that a relationship certainly wasn't outside the realm of possibility. Jesse, for his part, promised to respect whatever decision Erica decided to make at the final bonfire, but he didn't exactly hide the fact he'd be open to a relationship with her too.
Unfortunately for eager fans, both Erica and Jesse haven't dropped any hints about where their relationship stands after filming. One thing that doesn't bode well ? They don't currently follow each other on Instagram. However, that could just be because they're being extra careful about spoiling the show and trying to cover their tracks.
What definitely seems certain is that Erica and Kendal are no longer together. Erica recently scrubbed her Instagram page of any photos with him, though they do still follow each other. She also said during the March 11 episode of reality TV blogger Reality Steve's podcast, is that while cheating on Kendal in response to his actions "definitely" crossed her mind, she instead chose to "just really embrace [the] experience and let [her] walls down" during her time on the show. "[Kendal's] obviously not worried about me, so I'm gonna start worrying about myself," Erica explained, adding that she began rediscovering herself in later Temptation Island episodes.
Regardless of whether or not Erica is with Jesse (or anyone for that matter) now, Erica has indeed been embracing her "inner growth." She told Reality Steve that she'd only been in two serious relationships, and both were "very, very toxic." A year before meeting Kendal, she'd taken a break from dating to enjoy being single. So perhaps immediately jumping into a new relationship wasn't her first priority after the show. Whatever decision she made, we'll find out soon enough: the Temptation Island finale is just around the corner.