Ariana Isn't The Only Grande To Get Engaged — Frankie Just Did Too
Frankie Grande proposed to actor Hale Leon using a VR experience with a "Will you marry me?" message and virtual fireworks.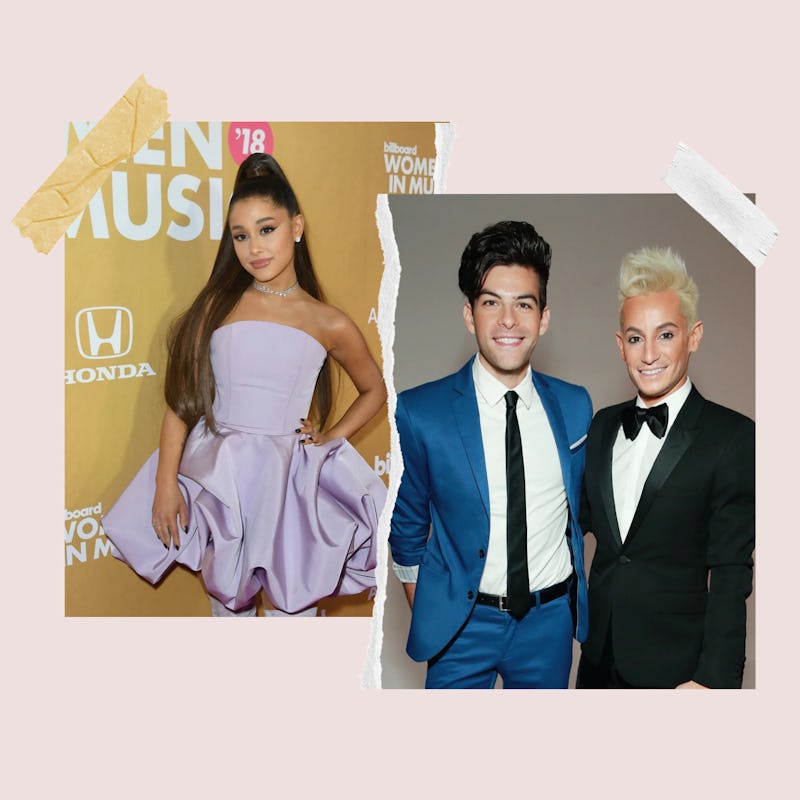 Angela Weiss/AFP/Getty Images
Pretty soon, Ariana Grande won't be the only member of her family living in newlywed bliss. Her brother Frankie Grande announced his engagement to Hale Leon on June 9 after two years of dating, and Ariana is completely over the moon for the couple. Shortly after Frankie announced the big news, Ariana shared her support for her big brother and his actor fiancé. "The most beautiful. love u both so so so much," she wrote, accompanied with a string of heart emojis.
Taking to her Instagram Story, Ariana also shared a video from their proposal and a photo of the couple embracing each other — plastered on a huge cake. "I love you both so much," she wrote. "Congratulations to two of the most incredible men I know."
The 38-year-old Broadway star opened up about his engagement to PEOPLE, explaining that he decided to propose at DreamScape, a virtual reality venue in Los Angeles that just so happened to be his first date with 28-year-old Hale. As Frankie is coming up on four years of sobriety, he told Hale that they were simply celebrating his anniversary early with some friends. Instead, Frankie ended their VR experience with a custom "Will you marry me?" message and virtual fireworks that he created with the company.
"It was such a perfect, beautiful moment," Frankie said. "Hale was completely surprised and we both started crying tears of joy. I have been working on proposing to him in virtual reality for over a year and it was ABSOLUTELY breathtaking for us both." Now, the Grande family has yet another wedding to plan.
Ariana married Dalton Gomez on May 15 after a year and a half of dating, as confirmed by Bustle. The couple wed in an intimate ceremony at her California home in Montecito with less than 20 guests in attendance, including Frankie, of course. "The room was so happy and full of love," her representatives told PEOPLE. "The couple and both families couldn't be happier." On May 26, Ariana shared the first wedding photos on Instagram, posting a slideshow showing off her gorgeous Vera Wang wedding gown, and another slideshow of her and Dalton dancing after the ceremony. "5.15.21" she captioned the post.