Noel Clarke Has Been Suspended By BAFTA Following Allegations Of Sexual Harassment
The actor has been accused of sexual harassment, unwanted groping, and bullying by 20 women.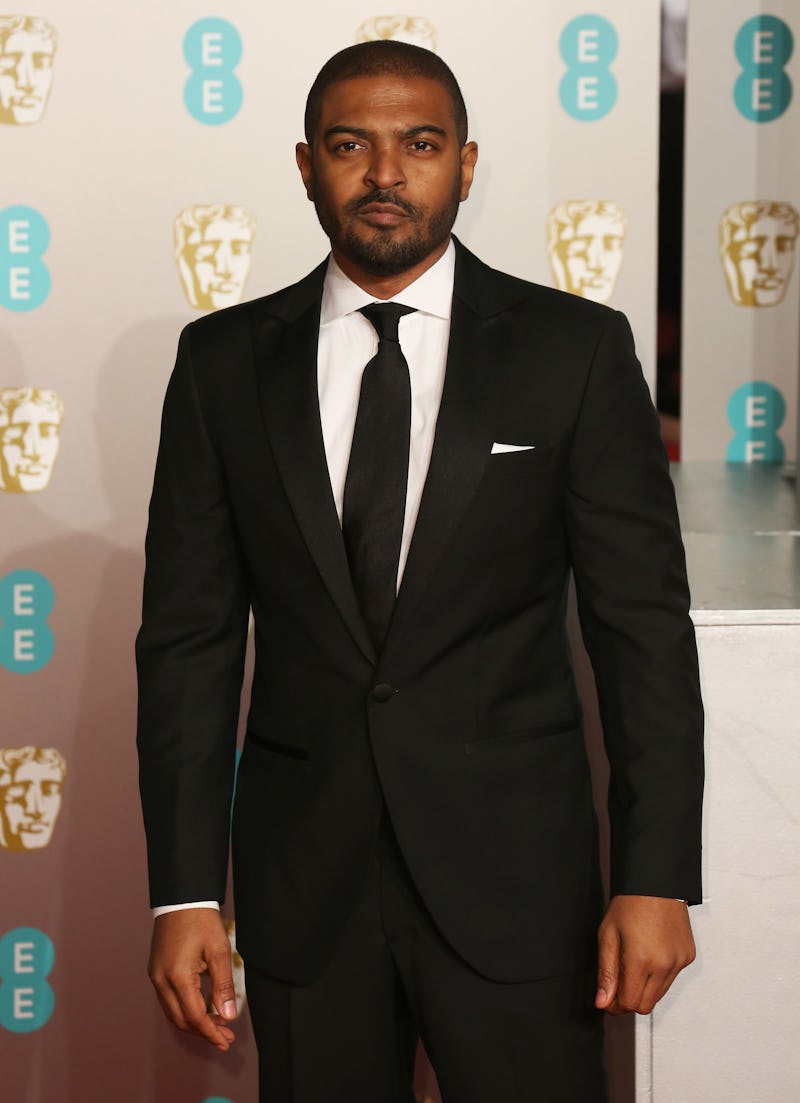 SOPA Images/LightRocket/Getty Images
Following allegations that surfaced yesterday of serious misconduct, actor and director Noel Clarke has been suspended by BAFTA. This comes just weeks after he received one of the charity's most prestigious awards.
Clarke has been accused of groping, harassment, and bullying by 20 women, as reported by the Guardian. These women were all related to Clarke in a professional capacity, and have alleged he engaged in "sexual harassment, unwanted touching or groping, sexually inappropriate behaviour and comments on set, professional misconduct, taking and sharing sexually explicit pictures and videos without consent, and bullying" between 2004 and 2019.
The Guardian writes that the 20 women they spoke to allege Clarke is a "serial abuser of women, using his power in the industry to prey on and harass female colleagues, and sometimes bully those who fall out of favour."
Clarke rose to prominence for his performance as Mickey Smith in Doctor Who and for acting in and writing the Hood trilogy. Just recently he has appeared in ITV's Viewpoint as DC Martin Young, although the final episode has now been cancelled in light of the allegations.
On April 10, at the 74th BAFTA Film Awards, he was presented the Outstanding British Contribution to Cinema award.
In a statement published yesterday after the allegations surfaced publicly, BAFTA said that it had "taken the decision to suspend [Clarke's] membership" and his award "immediately and until further notice."
According to the Guardian, BAFTA knew of these allegations thirteen days before bestowing Clarke with the award. The organisation does not dispute this, saying it received "anonymous emails and reports of allegations via intermediaries, but no evidence was provided." Their lawyers said the organisation was not given enough information to conduct an investigation against him, nor was it their duty to do so.
The report states that it was BAFTA's decision to "venerate" Clarke that motivated the women to break their silence.
In response to the allegations, Clarke has said: "In a 20-year career, I have put inclusivity and diversity at the forefront of my work and never had a complaint made against me. If anyone who has worked with me has ever felt uncomfortable or disrespected, I sincerely apologise. I vehemently deny any sexual misconduct or wrongdoing and intend to defend myself against these false allegations."
On April 30, Michaela Coel, the creator and star of I May Destroy You, tweeted a statement saying she was "here to offer great support" to the women who came forward, whether they used their real name or an alias.
"[T]he mental hurdles a black woman must overcome to do such a thing as reveal their identity within a narrative of rape abuse or bullying at the hands of someone within our own community can sometimes be too much," Coel wrote.
She continued, "Speaking out about these incident takes a lot of strength because some call them 'grey areas'. They are however far from grey." She went on to applaud the Guardian's Sirin Kale and Lucy Osborne for their investigation.
Viewpoint co-star Alexandra Roach posted in solidarity, too. "I see you. I hear you. I believe you," she wrote. "If I could stop working with sexual predators... that would be great." Adding that the final instalment of the police drama will be available on ITV Hub "for the next few days."
Elsewhere on Twitter, users are asking whether the allegations against Clarke shed new light on Clarke's public fall out with actor Adam Deacon in 2011.
This article was originally published on