Vigil Season 2 Might Not Be Set On A Submarine
Here's everything we know about the show's return.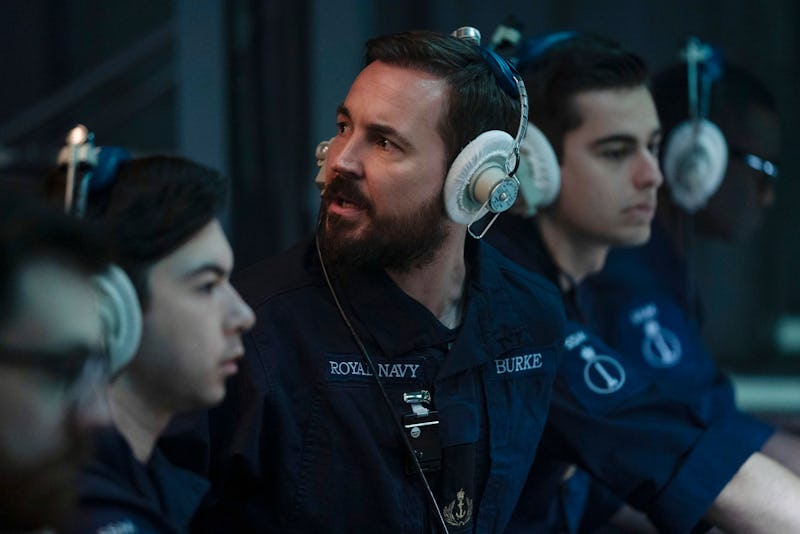 BBC/World Productions
Starring Surrane Jones as DCI Amy Silva, the BBC's nail-biting drama Vigil revolved around corruption and conspiracy on board a nuclear submarine. Written and created by the BAFTA-nominated writer Tom Edge – of Judy, The Crown, and Lovesick fame – the six-part series quickly became one of the most-watched BBC dramas in recent years, per TellyMix. In March the BBC confirmed that Vigil was officially renewed for series 2, which really should come as no surprise. Here's everything you need to know about Vigil Season 2 so far.
Vigil Season 2 Plot
Details of the Vigil Season 2 plot are currently in short supply. But Radio Times reports the series will again be filmed in Scotland and be written by Tom Edge once more. Speaking in 2021, Edge dropped hints that Vigil series 2 might not take place on a submarine. "We have probably told as many of the stories as we would wish to tell on a submarine," the show writer explained. "[But] some of the characters that we have developed as we've made it, they feel like characters that we'd love to burrow into. So if there's a will to do it from everyone else then certainly I would be up for it."
As fans will recall, the show's first season dove deep into the mysterious disappearance of a Scottish fishing trawler which happened to coincide with a death onboard HMS Vigil, a Trident nuclear submarine. Trident is the UK's nuclear deterrent system, which is centred at HM Naval Base Clyde on the west coast of Scotland, per iNews, where Season 1 was set.
The character of DCI Amy Silva led an investigation into the death, which was initially ruled as an accidental overdose but is later thought to be a murder. Silva was met with resistance from the Navy and British security services as she uncovered "a conspiracy that threatens the very heart of Britain's nuclear deterrent," the show's Season 1 synopsis read.
Vigil Season 2 Cast
Like the air date and plot, details of the Season 2 cast are also yet to be revealed. Doctor Foster's Surrane Jones led the cast of Vigil Season 1 as DCI Amy Silva. The actor previously described DCI Silva as a "brilliantly complex character, thrown into a highly charged situation where her authority is weakened," per Radio Times. "Tom Edge has created a thrill of a story, set in a world I knew nothing about. The cast and crew World Productions has put together to tell this story is so exciting."
The all-star cast also featured Game of Thrones' Rose Leslie as DS Kirsten Longacre, Endeavour's Shaun Evans, and Noughts + Crosses' Paterson Joseph. Anjli Mohindra, Connor Swindells, Adam James, Gary Lewis, Stephen Dillane, Lolita Chakrabarti, Daniel Portman, Lorne MacFayden, and Lauren Lyle also starred.
As mentioned, Vigil became the UK's most watched new drama in three years following the show's debut, attracting an audience of 13.4 million viewers.
Speaking of the drama's success, Charlotte Moore, the BBC's Chief Content Officer, said, "Vigil kept viewers hooked as Suranne Jones took them on a thrilling journey like no other. The series' incredible success is testament to the power of the writing and a brilliant cast and crew."
Vigil Season 2 Release Date
News of the drama's return was only recently confirmed by the BBC, therefore details of a Vigil Season 2 air date are yet to be announced. We will update you with any news regarding the show's return once it becomes available
This article was originally published on