The BBC's TV Coverage Of Prince Philip's Death Sparked Twitter Criticism
"There is literally only so much you can say."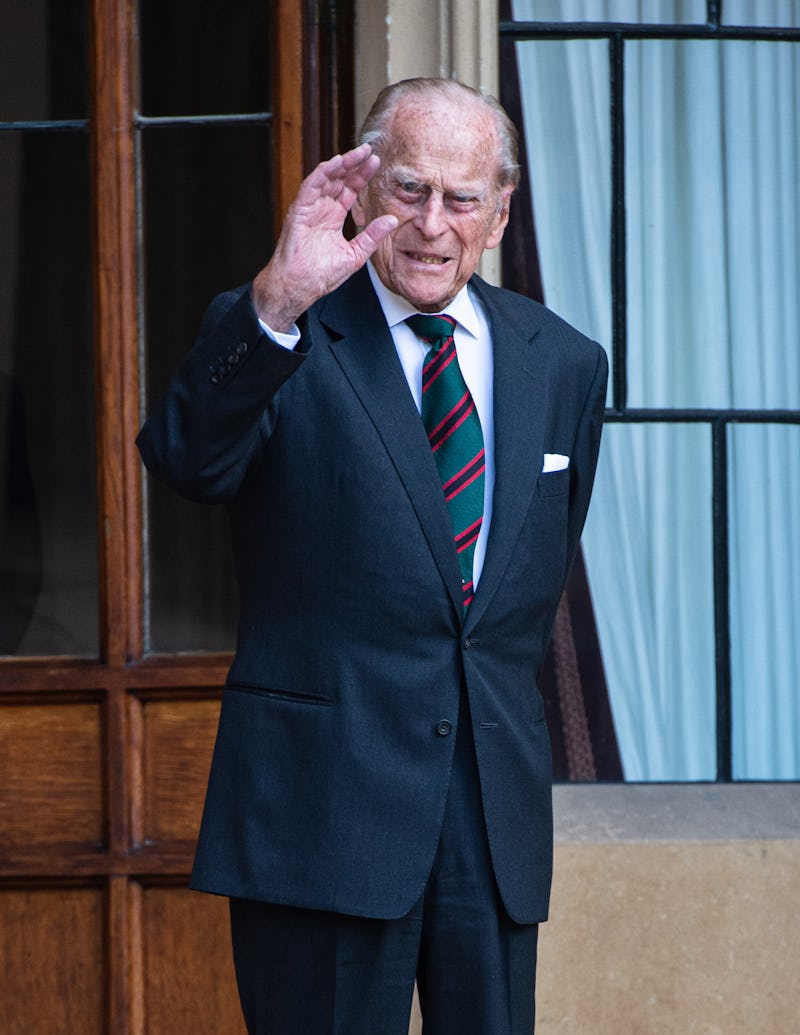 Samir Hussein/WireImage/Getty Images
As Britons mourn the loss of Prince Philip, who died Friday, April 9 at age 99, some have taken issue with TV broadcasters' handling of his death. The sad news led to a major shakeup of Friday night's TV landscape, with major networks replacing their regularly scheduled programming in favor of wall-to-wall coverage of the Duke of Edinburgh's life and legacy. For some viewers, the royal-centric content was excessive, especially on the BBC's multiple channels. They took their concerns to Twitter, where they discussed troubles as wide-ranging as the state of journalism and missing Gardeners' World.
The BBC, in particular, was at the center of complaints, as the change affected both BBC One and BBC Two, and there no replacement content on BBC Four (viewers were shown a screen directing them to BBC One), per NBC News. The broadcaster specifically addressed the issue on its website's complaints page, confirming it was receiving comments "about too much TV coverage of the death of HRH Prince Philip, Duke of Edinburgh." Meanwhile, dissatisfaction may also have showed up in the ratings. Early data from the Broadcasters Audience Research Board showed BBC One, BBC Two, and ITV's viewership taking a big hit compared to the week before, according to the Independent. Channel 4, on the other hand, which mostly stuck to its scheduled content, had the highest ratings of the night.
Many tweets highlighted just how much Prince Philip coverage there was, even taking into account what his loss means for the United Kingdom. People appeared to be especially annoyed when BBC One and BBC Two aired identical programming in the same time slot.
Some people used the opportunity to point out other issues they felt deserved more coverage, with Brexit being among those at the top of the list.
Naturally, humor and snark showed up in some tweets. One Twitter user even marveled at the fact that the BBC was able to "squeeze in a weather report."
Meanwhile, Channel 4 got both recognition and criticism for daring to broadcast shows like The Simpsons and Countdown amid the Prince Philip news.
Despite the clear annoyance from many about the absolute flood of royal content, not everyone was angry. Many grieving Britons were pleased to see it, and at least one person even supported a longer TV mourning period.
There will, of course, be more coverage of the Duke of Edinburgh's death in the coming days and weeks. The United Kingdom is currently in a state of national mourning, which will continue until the prince's funeral on April 17.