51 Debut Books To Look Forward To This Spring & Summer
Make some space on your bedside table.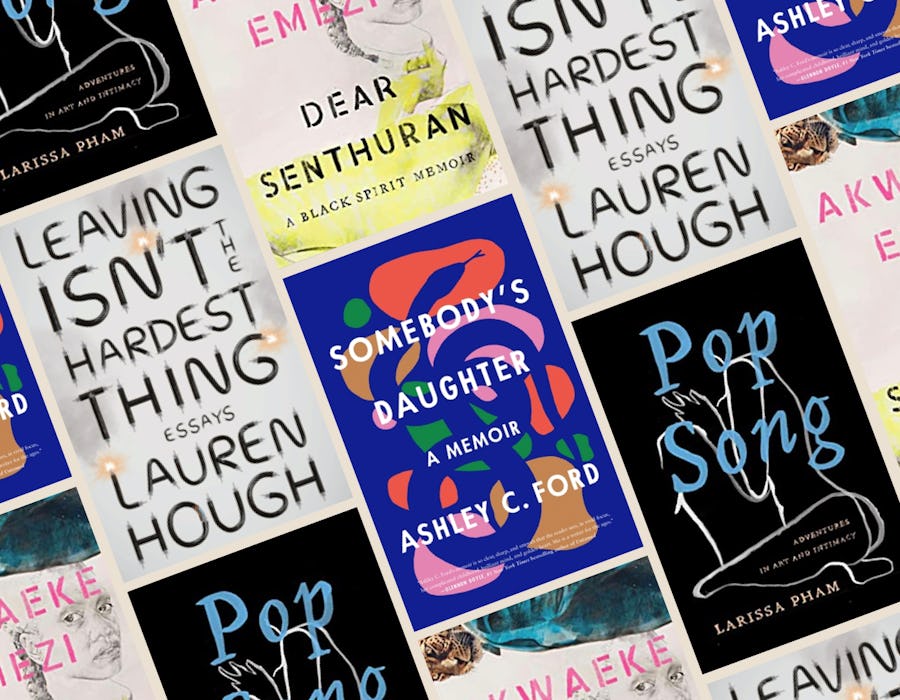 Courtesy
With spring already underway, it's time to take a look at the most anticipated debut books of 2021's second quarter. The next three months promise plenty of great memoirs, novels, and collections for your reading pleasure — so get out your TBRs and prepare to add some titles, folks.
Whether it's a previously unpublished writer releasing their first-ever book, or a novelist trying their hand at a memoir, there are plenty of debuts to look forward to. Nonfiction fans can look forward to three standout LGBTQ+ memoirs — Lauren Hough's Leaving Isn't the Hardest Thing, Akwaeke Emezi's Dear Senthuran, and Krys Malcolm Belc's The Natural Mother of the Child — landing in stores in the coming weeks. And speculative fiction readers are sure to love Faridah Àbíké-Íyímídé's Ace of Spades and Laura Brooke Robson's Girls at the Edge of the World, while rom-com lovers would do well to pick up copies of ZR Ellor's May the Best Man Win and Emery Lee's Meet Cute Diary.
Here are the most anticipated debut books hitting stores in the second quarter of 2021:
We only include products that have been independently selected by Bustle's editorial team. However, we may receive a portion of sales if you purchase a product through a link in this article.