Bolu Babalola's First Short Stories Were "The O.C. Meets Meg Cabot"
One of her high school-era works was titled Summer Lovin' — after the teen soap's indelible mean girl, naturally.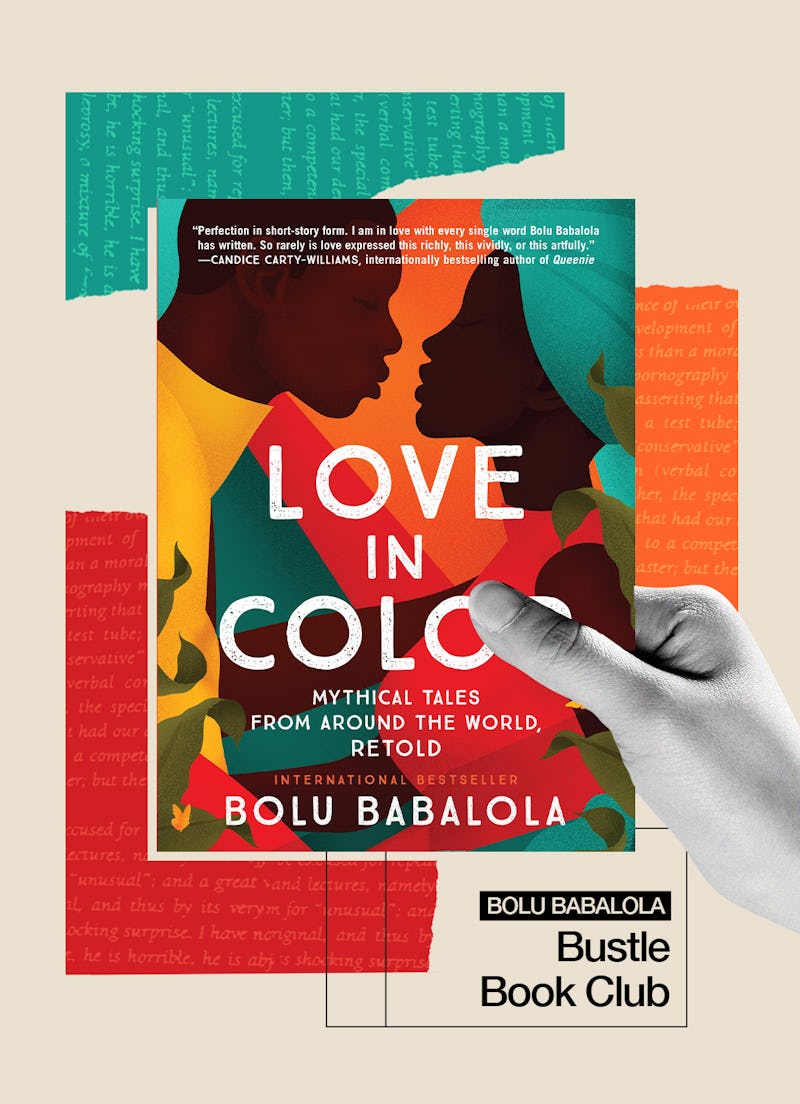 The first time Bolu Babalola ever put pen to paper, she felt like she was "flying." She was only 8 years old, but her teacher recognized her knack for storytelling. "He said it was so good that he talked to my parents about it. I fell in love in that moment," Babalola tells Bustle of her first-ever short story. "I realized, 'Oh, it's possible to really like something and also be good at it.'"
By high school, she was typing up her work on the family PC — in a cringe-worthy Comic Sans — in order to share it with her classmates. "[I wrote] romance. I was reading a lot of Angus, Thongs and Full-Frontal Snogging, which I still adore to this day, and I wrote really heightened combinations of that, meets The O.C., meets Meg Cabot." Like Angus author Louise Rennison, Babalola had fun with her titling her stories: she dubbed one "Summer Lovin'," after The O.C.'s iconic mean girl, Summer.
Babalola first rose to prominence on Twitter, as the platform's self-proclaimed romcomoisseur. There, the former Tracey Ullman Show writer's assistant can be found espousing her love for New Girl's Nick Miller, attempting to "shoot her shot" with Michael B. Jordan, and waxing poetic about Nick and Norah's Infinite Playlist. But now she's releasing a collection of love stories all her own. Love in Color — which became a Sunday Times Bestseller when it was first published in the UK last year — is a modern retelling of mythical tales from around the world.
"[The book] is about exploring these different cultures and bringing them to the forefront in relatable ways, like we've seen done with European folk tales," Babalola says of her reimagined fables, which trace their origins to West Africa, the Middle East, and other long-erased places in traditional romances. One story, sourced from a Yoruba myth, follows a Nigerian Goddess who feels underappreciated by her lover; another comes from the Calabar peoples in Nigeria, and tells the tale of a man whose life changes when he meets a mysterious woman. "It was an exercise in paying homage to these cultures but still putting my own spin on them." Not unlike her riffs on The O.C., from all those years ago.
Below, Babalola reflects on her love of The Bold Type, Twitter, and how she gasses herself up.
On the last book she couldn't put down:
I haven't had much time to read since I'm working on several shows and my next book, but I read Raven Leilani's Luster, which was amazing. I'm such a massive geek for her. I read a page of her writing just to feel creatively inspired. The way she structures a sentence or explores intimacy and the erotic is so beautiful. Just the way she distills those little interactions on a date, like when [her protagonist's] eyelash was falling off and she didn't realize it until after the date. I was like, "This is romance! This is what happens when we go on dates!"
On the fake Oscar she keeps on her desk:
In my London study I have a gold statue that my best friend gave me that says, "Bolu Babalola: Best Screenplay 2020" to inspire me. She taped it on this like fake Oscar, which is very cute. I also have a mug the same best friend got me that says, "Bolu Babalola puts the lit in literature." My desk is full of things to help gas myself up.
On acting out her dialogue:
I have a photographic memory when it comes to my writing, like exactly down to the comma. So I'll be in the shower acting out the conversation [I just wrote] and editing it in my head. I love writing dialogue in particular so I'll be in my car like, "How would [my character] say this? How can I make it sound like who they really are?" Or I'll do a table read by myself with all of the lines in my room.
On how she uses her Twitter habit to her advantage:
I do want to be able to tweet less, but I also have to recognize that it's part of my personality. It's just how my mind works and how I express myself. But I do generally learn so much from Twitter, and I get so many recommendations for articles to read that really help my writing and that I wouldn't have found otherwise.
On her newfound love of The Bold Type:
I just started watching The Bold Type. I was watching Younger before and I didn't want to be oversaturated by the same type of show. But then I finally started watching it and it was the perfect time for me. It's all about friendship and romance, which is something I obviously really cherish in my own work and what I seek out in the media I consume.
This interview has been edited and condensed.