9 Films About Mental Health To Watch On Netflix UK
Although far from perfect, these films may help viewers gain new perspective.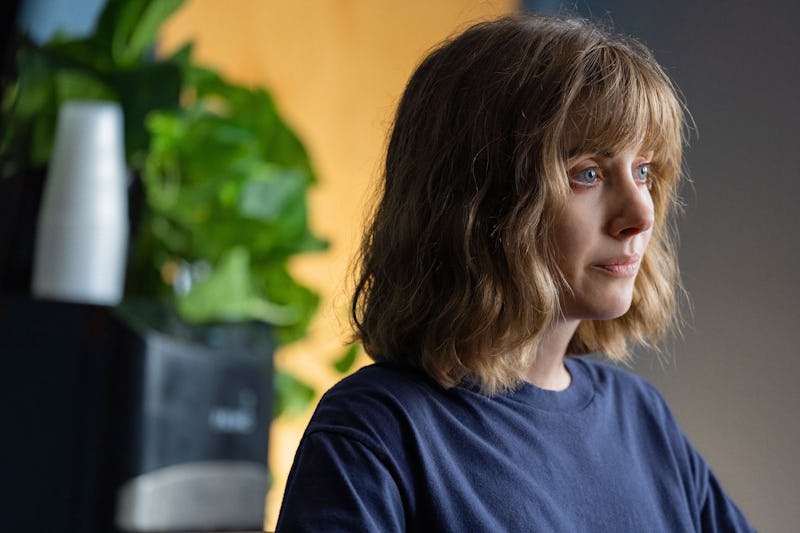 Katrina Marcinowski/Netflix
Trigger warning: This piece contains mention of suicidal thoughts, depression, anxiety, schizophrenia, paranoia, and drug use.
In recent years, mental health has steadily come to the forefront of discussion in news and politics. However, when it comes to art, the mind and all that's associated with it has always served as a powerful source of inspiration for creators — be it artists, authors, musicians, writers, or filmmakers. And one platform that hosts a huge amount of high-quality TV shows, movies, and documentaries about mental health is Netflix UK. Never one to shy away from tricky topics, the streaming service has some stunning content surrounding subjects such as political unrest and social injustice, but the movies and documentaries about mental health on Netflix UK are among its finest.
When handled correctly, documentaries and movies about mental health can hit all kinds of chords with audiences, and share some powerful messages. They can help people to understand how others see the world or give new meaning to feelings the viewer may be grappling with.
Netflix UK's selection when it comes to this topic is vast. Type "mental health" into the search bar and a seemingly endless amount of content will come up. For this reason, we have gathered together a short edit of some of the best movies and documentaries about mental health on Netflix UK to get your started. Although these films are in no way perfect (with a number of them having criticism lobbied against them), we believe each has something important to say about a topic that we all could take time to learn more about.
Contributions from Aoife Hanna, L'Oréal Blackett & Sophie McEvoy
If you have been affected by any of the issues mentioned in this piece, contact Mind by phone (0300 123 3393), email (info@mind.org.uk), or text (86463).
This article was originally published on