12 Documentaries & Films About Cults From Netflix UK To Hook You From Start To Finish
From Pray Away to The Doc Antle Story.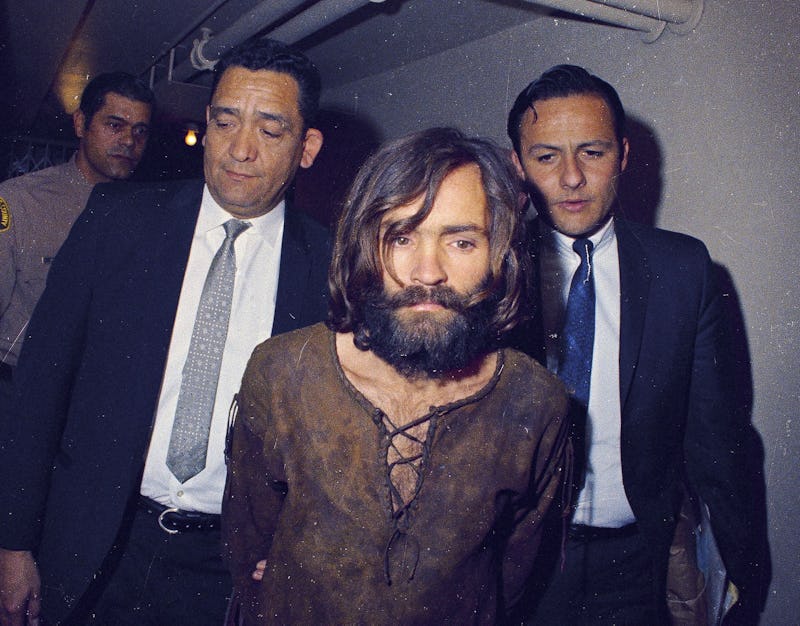 Anonymous/AP/Shutterstock
Trigger Warning: This list contains mentions of sexual assault, coercive control, conversion therapy, extreme violence, mental distress, body shaming, and abuse.
Cults. The word alone makes me simultaneously curious and terrified. And the public's morbid fascination with cult leaders, their members, the goings on inside these organisations, and just how people manage to get drawn in, makes for endless discussion. Whether it's documentaries or totally fictional, I'm there. And, luckily for me and all my fellow fascinated friends, the best TV shows and movies about cults on Netflix UK are just a click away.
According to the Guardian, there are three defining traits to a cult. They are:
"A charismatic leader, who increasingly becomes an object of worship as the general principles that may have originally sustained the group lose power."
"A process [of indoctrination or education is in use that can be seen as] coercive persuasion or thought reform [commonly called 'brainwashing']."
"Economic, sexual, and other exploitation of group members by the leader and the ruling coterie."
Right, so basically a whole lot of seriously scary stuff. And it's so easy to think "meh that would never happen to me!" But that's what everyone thinks at first... which is why these stories are so darn fascinating.
Read on for our picks of the best TV shows and movies about cults on Netflix UK right now.
Love this list? Create a Likewise account to save these recs to your own watchlist and follow Bustle for more. You'll always know exactly what to watch next.
This article was originally published on