25 True Crime Docs On Netflix UK That'll Seriously Test Your Detective Skills
From Night Stalker to The Tinder Swindler, we've got you covered.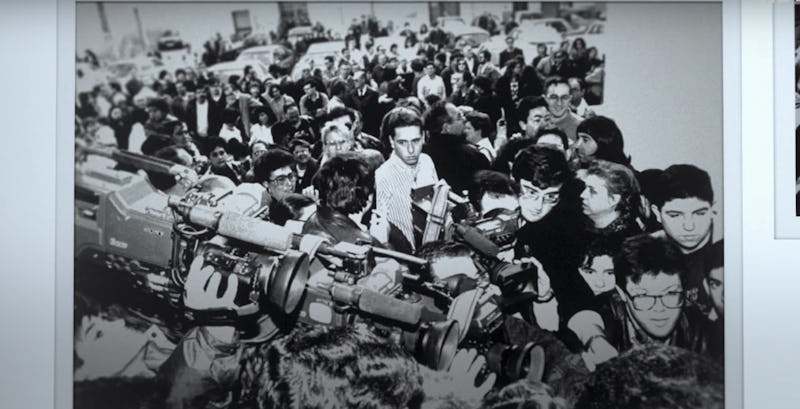 'The Alcàsser Murders' / Netflix UK
Getting into a true crime documentary marathon is just that. A marathon, not a sprint. It requires time, dedication, and a lot of snacks. Right now, more and more people are becoming interested in the genre, and streaming platforms are delivering the goods. So, with that in mind, we've rounded up the best true crime documentaries available on Netflix UK to save you scrolling time.
The criminal world has, of course, always been hugely fascinating to members of the public. That fascination with those who commit hideous crimes, who live the the glamorous lives of mobsters and scammers, or claim to have been falsely accused of something they didn't do, has resulted in a huge uptick of true crime documentaries, in which journalists and other famous faces take us through each story, moment by moment, and allow us to begin a little investigation of our own.
Netflix is one of the best producers of serial killer documentaries and criminal-minded content. Not only do they produce movies and series (from the likes of The Keepers, Evil Genius, and Night Stalker to The Ripper, and The Confession Tapes) but they chuck the whole season up at once, leaving you praying for a rainy day or even a major hangover so you have an excuse to fill up your criminal cup. Well, that cup is about to overflow guys. Get drinking. Here are the best crime documentaries on Netflix UK right now.
No matter which documentary you choose to marathon, make sure you have enough food in the house. Because once you start watching, you won't be able to stop.
This article was originally published on