10 Years After Lady Gaga's "Judas," Big Freedia Reveals The 2021 Remix's Origin
"Whenever [an icon] asks you to do something with their art, it's very scary," Big Freedia says about the Gaga collab.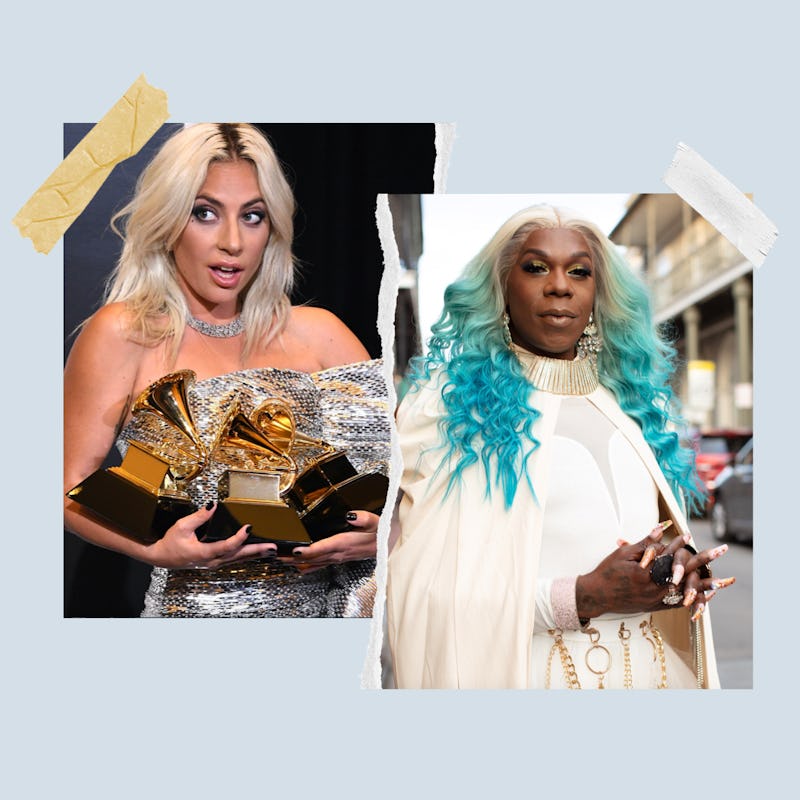 Getty Images/Chris Berntsen/Big Freedia
Lady Gaga fans have a lot of music to look forward to in the coming months, as the pop superstar is keeping her little monsters fed with new releases — though exactly how many are in the works and how involved she is in each of the potential titles isn't entirely clear. The singer-songwriter recently announced a special celebratory project titled Born This Way The Tenth Anniversary, which sees the Grammy winner re-releasing the blockbuster album a decade after its original 2011 release date, and this time around, things sound a little different.
In an effort to recognize the fans who have supported her so passionately throughout the years and honor those who inspired songs like "Born This Way," Gaga revealed that in addition to re-releasing the set itself and debuting exciting new merch, the updated Born This Way will come with a second disc featuring a number of remakes of some of the most popular tracks.
New Orleans bounce musician Big Freedia kicks off the celebration with her rendition of controversial top 10 hit "Judas," which sounds almost nothing like the original. "Gaga's people called my people," Freedia tells Bustle, adding that she was quick to jump at the opportunity. "You don't have to ask me that. Of course!"
The musician shared that she chose to collaborate "Judas" because it's her favorite song on her favorite Gaga album, recalling that she listened to it "every day for like a year" when it first dropped. The remix hits just as hard as it did a decade ago, only now it features an immaculate and frenetic drumline-esque production and a complete choir singing along to the Gaga-penned chorus. The new version is much funkier, as it is doused in horns and new Freedia rhymes.
"Whenever a musical icon asks you to do something with their art, it's very scary," Freedia admits. "Funny enough, it came quickly and naturally to me. I sat down in the studio and just let it rip." This rings true to anyone who knows her work well, and it's a smart choice on Gaga's part to let a talent like Freedia have free rein to play with the composition, instead of asking her to try to replicate the tune to sound just like the original take (below).
Born This Way The Tenth Anniversary album will also feature reworkings of six songs: "Marry the Night," "You and I," "Highway Unicorn (Road to Love)," "The Edge of Glory," the country road version of the title track and "Judas." Each will reportedly be covered by "artists representing and advocating for the LGBTQIA+ community."
The deluxe edition of the chart-topping album may be just the first in a series of releases Gaga has coming, though she's remaining mum for now. In addition to Born This Way The Tenth Anniversary, the Oscar-winning songwriter is reportedly also working on a remixed edition of her most recent release Chromatica, another full-length with Tony Bennett and perhaps even a second installment of her oft-discussed (and overlooked) electro masterpiece ARTPOP.
Born This Way The Tenth Anniversary arrives in full on June 18. Meanwhile, Big Freedia's single "Betty Bussit" in late June, followed by her EP, Big Diva Energy, this summer.