Black Mirror Season 6 Is Reportedly In The Works, Here's What To Expect
It's been three years since the last series.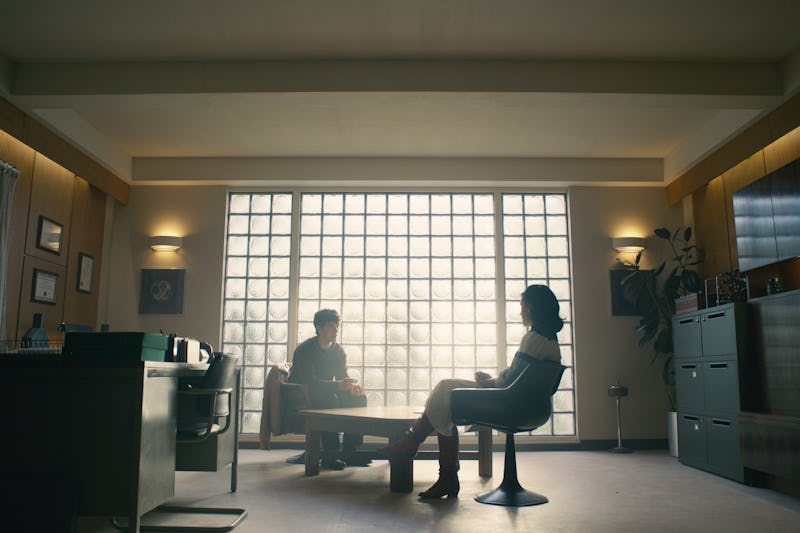 If you're an OG Netflix subscriber then you'll probably know that Black Mirror is one of the streaming platform's earliest hits. From Miley Cyrus to Daniel Kaluuya, Black Mirror has had some major guest stars throughout its seasons. With plotlines that look at technology and politics through a dystopian lens, it has also proved eerily prescient over the years. Never forget when creator and writer Charlie Brooker appeared to predict *that* Prime Minister pig scandal.
Season 5 of Black Mirror was released on June 5, 2019 meaning fans have been waiting for new episodes for nearly three years. At one point, it even seemed like Brooker might be done with Black Mirror for good when he told Radio Times magazine in 2020 at the height of the pandemic. "At the moment, I don't know what stomach there would be for stories about societies falling apart, so I'm not working away on one of those. I'm sort of keen to revisit my comic skill set, so I've been writing scripts aimed at making myself laugh."
Luckily for fans of the show, he's clearly decided the time is right for more dystopian drama as, per Variety, Season 6 is currently in development. So here's everything we know about new Black Mirror episodes.
What's The Plot Of Black Mirror Season 6?
Specific details of what we can expect from new Black Mirror episodes have yet to be released by Netflix. However, Variety reported that the season is expected to have more episodes than season five, which had just three episodes. So fans can expect even more black comedy and creepy sci-fi storylines.
Who's In The Black Mirror Season 6 Cast?
While Netflix has not named any official cast members of Black Mirror season six, Variety has reported that casting is underway so stay tuned for news.
When Is The Black Mirror Season 6 Release Date?
Netflix has not officially confirmed the renewal of a sixth season, so an official release date for Black Mirror Season 6 may be a long way off. As of May 16, Variety reported that production is in development so new episodes are unlikely to arrive before 2023.
Bustle has contacted Netflix for more information will update you as soon as any is made available.
Is There A Black Mirror Season 6 Trailer?
An official trailer for Black Mirror is yet to be released by Netflix, but check back here for updates.