Bridgerton Star Ruby Barker Thanked Shonda Rhimes In A Mental Health Update
The actor shared a video message from the hospital.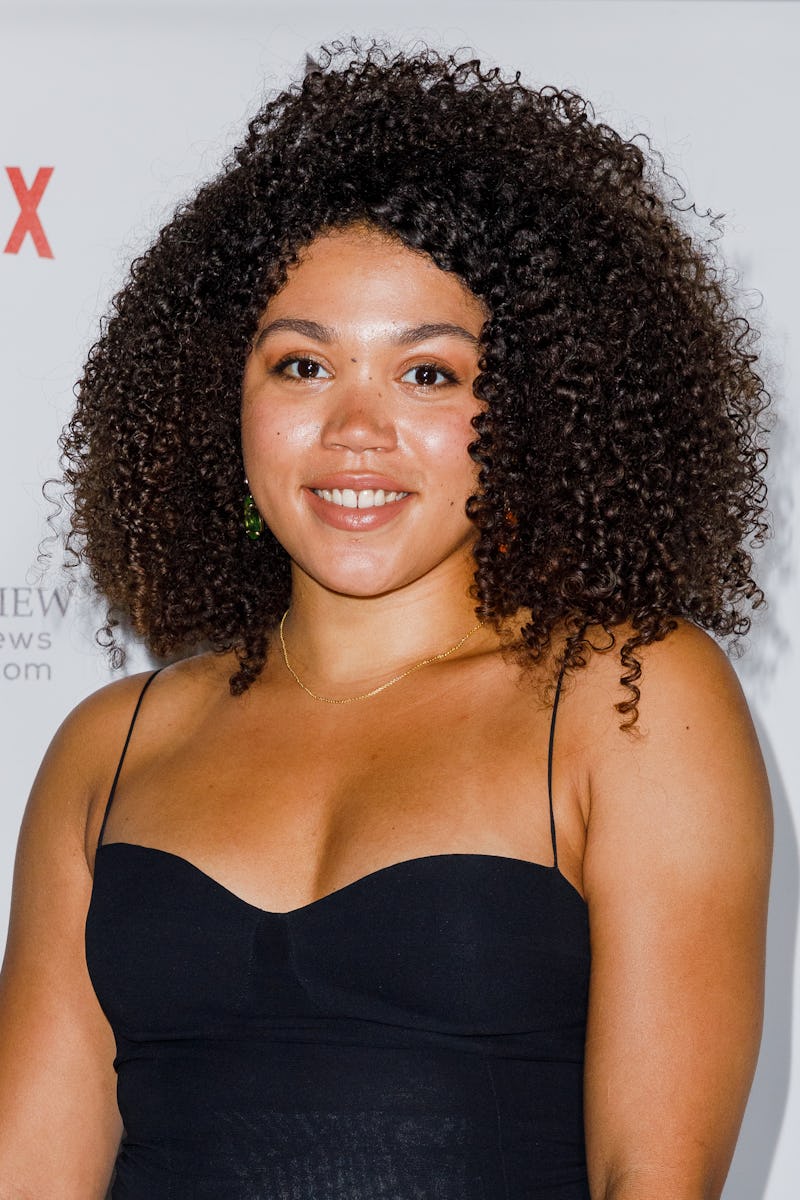 Tristan Fewings/Getty Images Entertainment/Getty Images
Months after reprising her role as Marina Thompson in Bridgerton Season 2, Ruby Barker is opening up about her recent hospitalization for mental health. In a May 26 Instagram video, Barker said she's "better" but has "been really unwell for a really long time."
"I'm in hospital at the minute," she continued. "I'm going to get discharged soon and hopefully get to continue, you know, with my life. I'm going to take a little bit of a break for myself. And I want to encourage others, you know, if you are struggling, please, do yourself a favor. Take a break. Stop being so hard on yourself."
Before seeking support, Barker said she'd been "rage-filled, frustrated, angry ... [with] all this intergenerational trauma bundled up inside me, and I was carrying the weight of the world on my back." Today, though? "Now I'm at a point where I have a diagnosis ... and I am relinquishing myself, and forgiving myself, and drawing a line in the sand." Barker also said she plans to go into more detail about her diagnosis in the future.
In her message, Barker took some time to express gratitude, too — including to her Bridgerton family. "I need to thank Netflix and Shonda Rhimes and Shondaland, for giving me an opportunity. For saving me." Several people close to the show commented their support on Barker's video: Showrunner Chris Van Dusen sent a string of hearts, while Bridgerton author Julia Quinn wrote that she's "holding you in my heart."
Toward the end of her message, Barker shared a look toward the future. "I cannot wait to fulfill all of my engagements and to have a good career, and a good life, because I do not want my diagnosis to be a self-fulfilling prophecy, OK? I want to survive, and I will survive, and I'm going to," she said. "And so are you, that's the beauty of it. So are you. If you're with me, you're in good hands."
Later on during the weekend, Barker shared a clip of her dancing on a wall to her Instagram story — a reminder that it's "not all doom and gloom." She also used the update to thank fans for sending their love. "Thank you to everyone that's been so supportive of me," she wrote. "I love you so much, thank you."
If you or someone you know is seeking help for mental health concerns, visit the National Alliance on Mental Illness (NAMI) website, or call 1-800-950-NAMI(6264). For confidential treatment referrals, visit the Substance Abuse and Mental Health Services Administration (SAMHSA) website, or call the National Helpline at 1-800-662-HELP(4357). In an emergency, contact the National Suicide Prevention Lifeline at 1-800-273-TALK(8255) or call 911.