Bukky Bakray's Reaction To Winning The BAFTA Rising Star Award Is Priceless
And included a deeply touching tribute to DMX, too.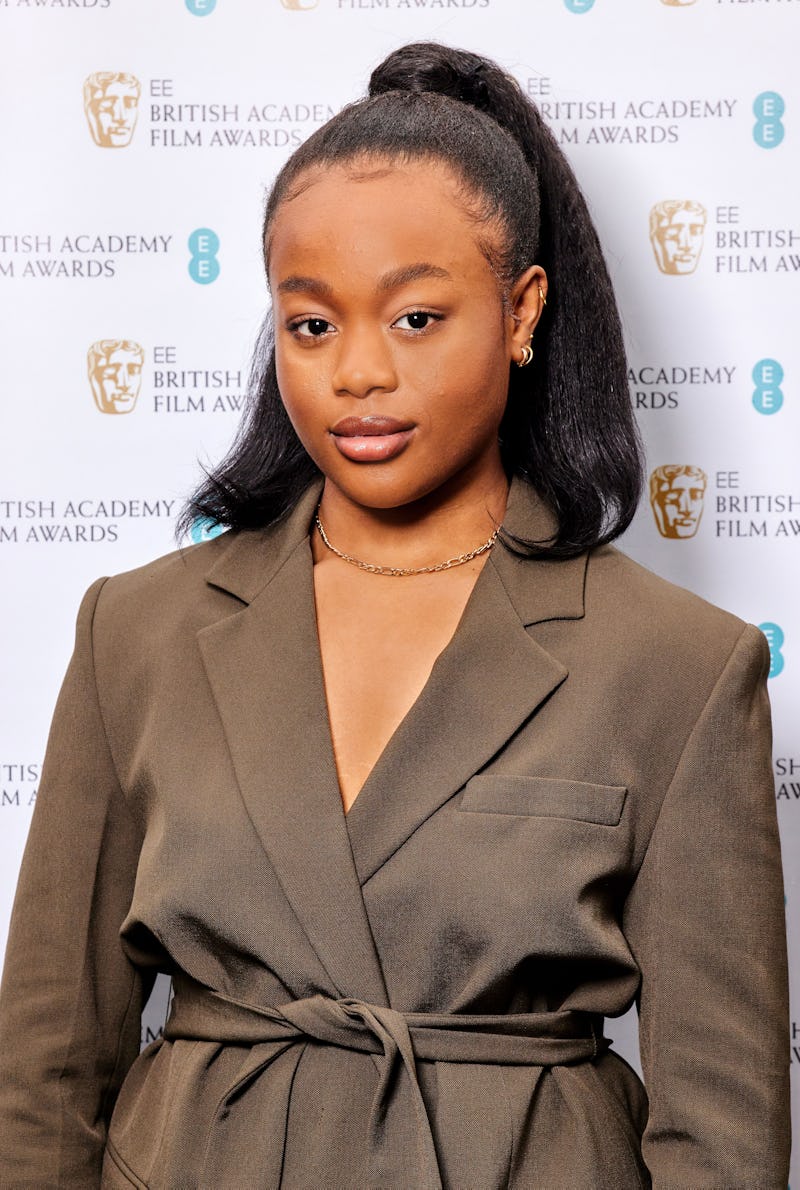 Tom Dymond for EE/Shutterstock
Winning for her debut role in 2019's Rocks, BAFTA 2021's Rising Star Bukky Bakray was visibly shocked accepting the award from James McAvoy. Surrounded by friends and family who were equally as shocked and excited as Bakray, the actor went on to pay tribute to those who have died over the past year, including American rapper DMX.
"Sleep well to everyone else who died last year and this year, who went to bed indefinitely," she said after also paying tribute to those closest to her, her family and Rocks co-stars alike. "I truly believe it is the love and the light that you have left on this universe which is holding us all today."
Speaking to Digital Spy following the ceremony, Bakray went on to explain how surprised and proud she is of the success of Rocks and its recognition at the BAFTA's. "I thought 100 people would watch the film, maximum," Bakray said. "I didn't think it would have this reach."
"I feel blessed to be nominated and now to have won the award, I can't believe I'm saying that."
Prior to being cast in Rocks, Bukkray had no acting experience. This role has forever changed that, as the actor already has three projects lined up that are already in post-production. According to her IMDB, she'll be starring in the short film The Gospel According to Gal, another film called Self-Charm, and has a main role in the upcoming four-part BBC drama You Don't Know Me.
An adaptation of Imran Mahmood's novel of the same name, the series stars Samuel Adewunmi as Hero, a man standing trial accused of murder. Bakray will play his younger sister Bless, "who is a guiding force for her older brother and believes fiercely in his innocence," Variety writes.