Leonie Elliott Shared A Moving Message For Fans After Quitting Call The Midwife
The actor has portrayed nurse Lucille Robinson for six years.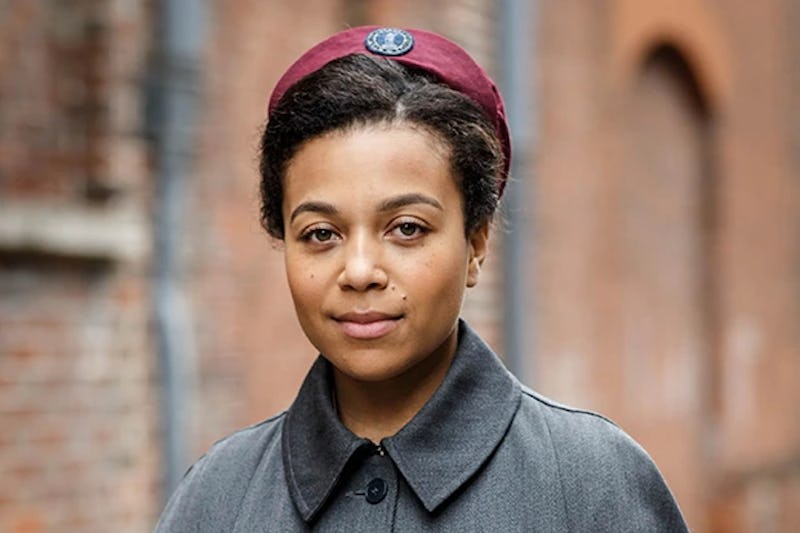 BBC
Actor Leonie Elliott, who portrays Nonnatus House nurse Lucille Robinson in Call The Midwife, has spoken out after quitting the show. Confirming the bittersweet update, the actor shared a photo of a clapperboard from her final scene on the BBC One series, decorated with images of her character, and a "farewell" banner. "Over and out," she wrote in the caption, before elaborating on her decision to quit.
"Thank you all for embracing Lucille and rocking with me on this journey, it is with a heart full of love and appreciation that I embark on pastures new," she wrote. "Having spent 6 years on a truly wonderful show, with a fantastic team I have fallen deeper and deeper in love with Lucille. I feel honoured to have represented the pioneering Windrush generation and their incredible impact on British society. I would like to say a MASSIVE thank you to the brilliant cast and our uber talented creative team: Heidi Thomas, Pippa Harris and Annie Tricklebank. Thank you again for all your support, it is hugely appreciated. Super exciting for what's coming next!" Bustle reached out to Elliot's representative for comment regarding her decision to leave the show.
Elliot's character Lucille was last seen during the Episode 2 of the current season – and speculation has been mounting over whether she'll ever return. As Lucille and her husband of one year Cyril suffer a series of setbacks on their journey to become parents together, anti-immigration rhetoric is also on the rise in the UK, with the politician Enoch Powell making his repugnant 'Rivers of Blood' speech during the previous episode. Depressed and feeling hopeless, Lucille uses some savings to catch a plane bound for Jamaica, with her husband Cyril believing she's just taking a short trip to catch up with family.
By Episode 5, meanwhile, he receives a troubling hint that all is not as it seems, and Cyril learns that Lucille has just accepted a six month contract working at a local hospital in her parents' hometown. In other words, she's there to stay. Digital Spy previously speculated that Lucille's extended stay in Jamaica could be down to Leonie Elliott's other obligations – including a stage production role on Small Island – but it now looks like she's stepping away for good to pursue new projects.