This Too Hot To Handle Contestant Can Do A Spot-On Gollum Impression
Born and raised in South Wales, Cam is a big fan of Lord Of The Rings.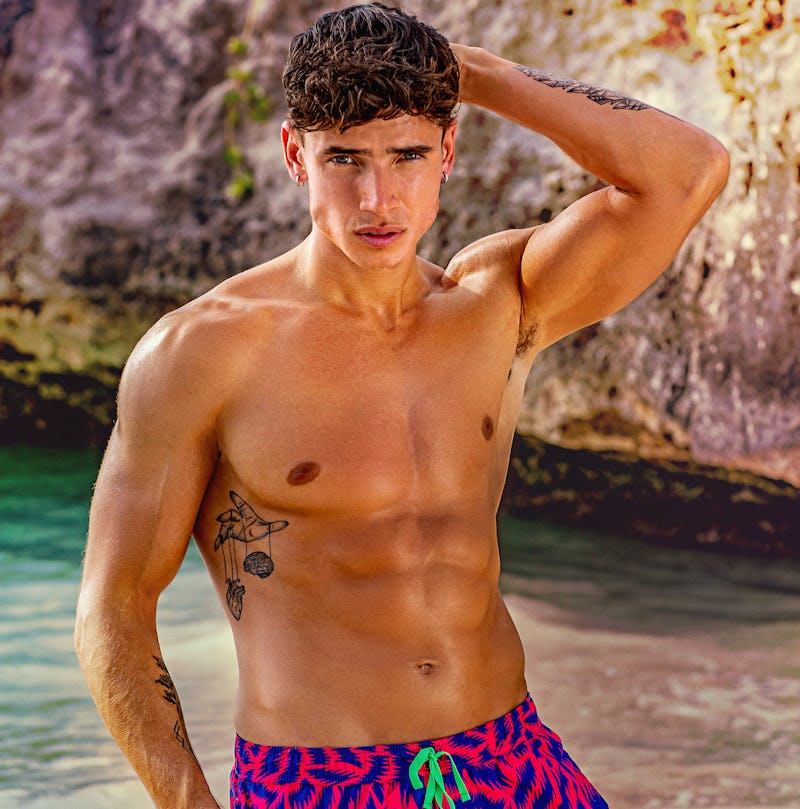 Netflix
The hotly-anticipated second season of Netflix's Too Hot To Handle is upon us, and the unconventional reality dating series will again follow a group of single contestants as they attempt to resist temptations for a cash prize. The sizzling lineup of the show's second outing has finally been revealed, including Wales' own Cam Holmes. If you'd like to discover more about the Too Hot To Handle contestant, you've come to the right place, and you can get to know Cam better below.
What Is Cam's Job?
According to his bio, Cam currently works as a personal trainer. Born and raised in South Wales, the 24-year-old also enjoys a side-gig as a model and is currently signed to FOMO Models — the same modelling agency of his Too Hot To Handle season 2 co-star, Emily Faye Miller.
Cam's Instagram
Cam's growing Instagram followers (11,500 at the time of writing) can expect to enjoy influencer-style snaps from the PT and model's everyday life, which includes shirtless trips to the beach, professional photoshoots, and a lot of mirror selfies. Not that we're complaining.
What Else Is There To Know About Cam?
A Lord of the Rings stan, the Too Hot To Handle star describes himself as a "sexy nerd" and confessed to engaging in a spot of elf-based role play. Make of that what you will, but he can also do a spot-on impression of Gollum.
When it comes to finding love, Cam has "a habit of thinking the grass is always greener on the other side" and "often struggles to settle down," according to the show producers. Will the Welsh native manage to find a more meaningful relationship during his time in paradise? I guess we'll just have to wait and see.
Due to COVID-19 filming restrictions, Too Hot To Handle moved production from its original location in Mexico to the equally stunning Turks and Caicos Islands. Other than that, season 2 will follow the same format as the hugely successful first series, in which ten singletons live together in paradise and try to refrain from all forms of sexual contact to secure the $100,000 prize fund. This includes kissing, canoodling, and self-gratification of any kind, and the show's Alexa and Siri inspired virtual assistant, Lana, will be returning to remind this year's batch of contestants the show's strict set of rules.
The first four episodes of Too Hot To Handle season 2 will be available to stream on Netflix on Wednesday, June 23, and the remaining six episodes will drop a week later on Wednesday, June 30.