This Too Hot To Handle Contestant "Should Come With A Warning"
London-based model Emily claims to always get her own way.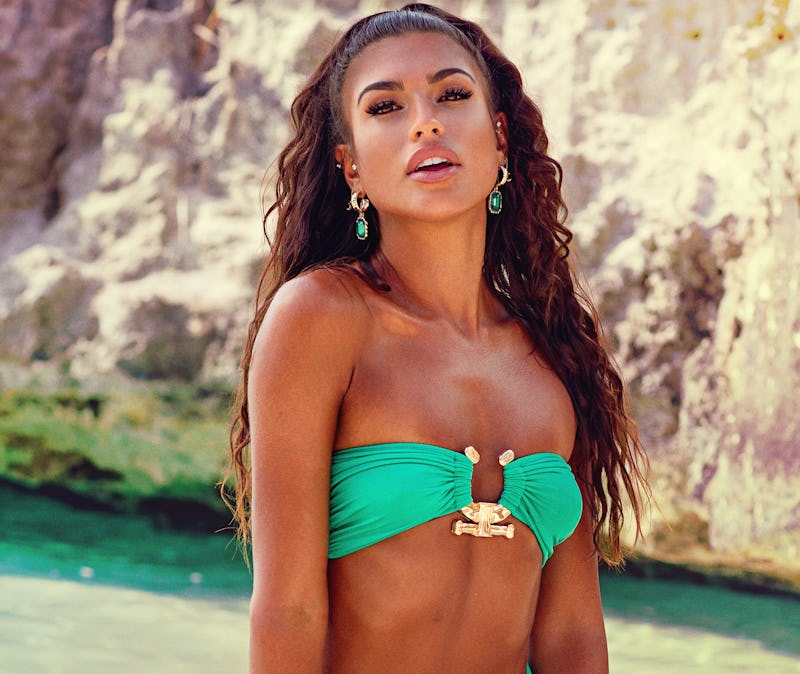 Netflix
Netflix's dating show with a twist is back for a sizzling second series and will again welcome ten singletons on the lookout for love and lust, each of whom must resist temptations for a chance to take home a hefty $100,000 prize. The cast of the hotly-anticipated Too Hot To Handle season 2 was recently unveiled, including the London-based contestant Emily Faye Miller. If you'd like to discover more about her life outside Netflix's reality TV paradise, you can find out everything you need to know about Emily below.
What Is Emily's Job?
Emily Faye Miller currently works as a model in London. As the 27-year-old noted on her Instagram account, she is signed to Robert Wilson's modelling agency, FOMO Models, which also manages her Too Hot To Handle co-star, Cam Holmes.
Emily's Instagram
Fans can enjoy snapshots from Emily's modelling career and her expertly filtered day-to-day life on her ever-growing Instagram account. With more than 10,000 followers (a number that is likely to drastically increase in the coming weeks), Emily keeps fans updated with her latest looks, glamorous photoshoots, the occasional vacation selfie, and glimpses of her Too Hot To Handle stint.
What Is Emily Looking For?
According to a statement released by Netflix, the multi-lingual model currently has zero interest in commitment and isn't afraid to break a few hearts during her time on the show. She also describes herself as the life and soul of the party and claims to always get her own way. "Honestly, I should come with a warning sign," Emily says in a teaser clip of the new series. But, will the Too Hot To Handle experience help Emily find a deeper connection? Only time will tell.
As mentioned, Emily is one of ten contestants appearing on season 2 of the reality dating hit. Following the same format as the first series, Too Hot To Handle's second outing will again centre on a group of singletons as they reside together in paradise (the Turks and Caicos Islands). The twist? Kissing, canoodling, and self-gratification of any kind are strictly forbidden, and the show's virtual assistant Lana will again be on hand to implement the rules. Each time a contestant is found to be engaging in sexual activity and breaks one of these golden rules, the $100,000 prize fund will take a hit.
The first four episodes of Too Hot To Handle season 2 will be available to stream on Netflix on Wednesday, June 23, and the remaining six episodes will drop a week later on Wednesday, June 30.