Cassie Randolph Explained Why She Won't Talk About Colton Underwood's GMA Interview
"There's a lot of layers to it."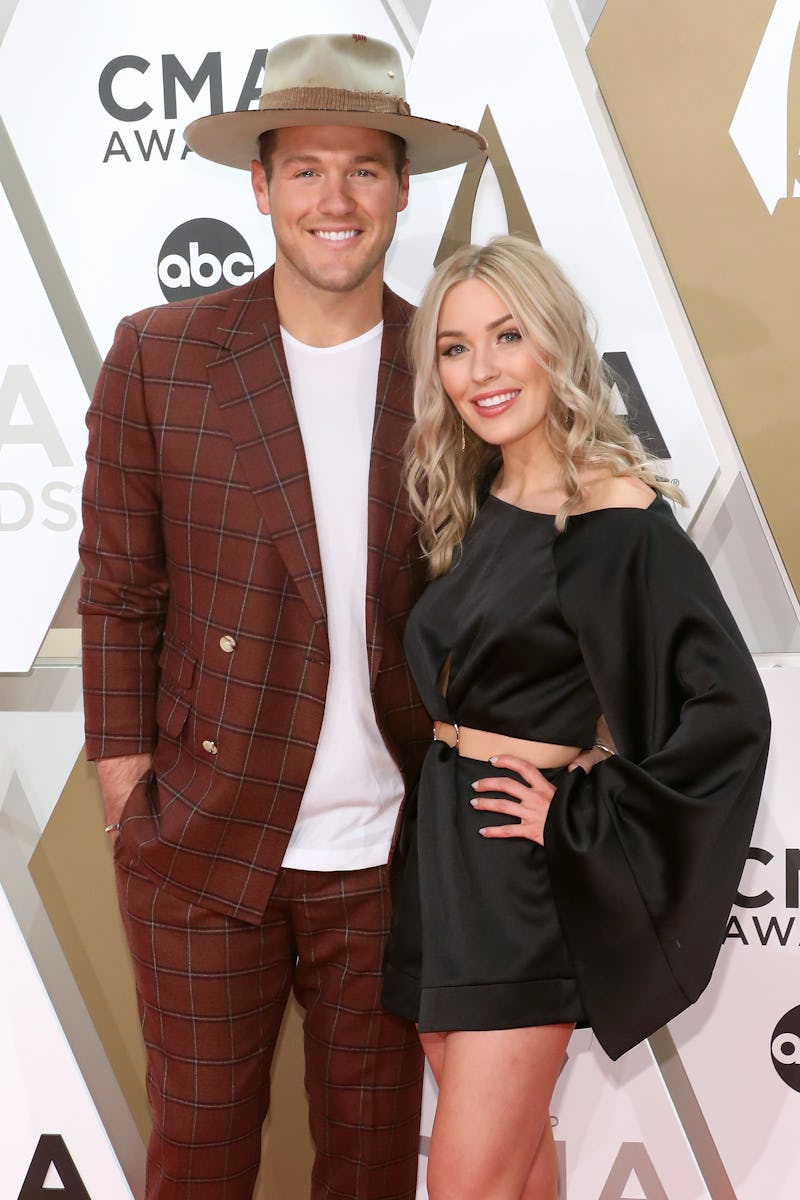 Taylor Hill/Getty Images Entertainment/Getty Images
It's been just over a week since The Bachelor's Colton Underwood came out as gay on Good Morning America, and now his ex-girlfriend Cassie Randolph has weighed in — well, kind of. In a new YouTube video shared by the former Season 23 contestant, she addressed Underwood's announcement in the vaguest of terms and thanked her followers for all of their love and support during this time.
"Before I get into anything, I just wanted to say thank you so much for all the kind comments and messages from you guys," the 25-year-old said in the video, which was actually a vlog that included a tour of her new house. "I really appreciate it regarding the topic in the media that brought my name up this week. Just want to let you know that I'm not going to be further discussing it or commenting on it for now."
Randolph went on to explain that "there's a lot of layers" to the story that she won't be addressing. "I just feel like the best thing for me at this time is to move forward and just focus on going forward," she continued. However, if she ever does open up about it, she said her YouTube subscribers will be the first to know. "For now, just wanted to say thank you for all the kind messages and comments and DMs," she said. "Although I can't respond to all of you guys, I want you to know that I read them, and I'm so thankful, and I feel very loved and supported."
This marks the first time that Randolph has directly addressed Colton's announcement, which he made during an emotional April 14 tell-all with Robin Roberts. "Obviously this year has been a lot for a lot of people and it's probably made a lot of people look themselves in the mirror and figure out who they are and what they've been running from or what they've been putting off in their lives," the 29-year-old football player told the morning show host. "For me, I've run from myself for a long time and I've hated myself for a long time. I'm gay."
Underwood and Randolph did not get engaged on the finale of his season. However, they did leave the show in a committed relationship. In May 2020, after less than two years together, the two took their respective Instagram accounts to announce their split. "Cass and I have been doing a lot of self-reflecting," the former Bachelor wrote at the time. "Sometimes people are just meant to be friends — and that's okay. We both have grown immensely and been through so much together — so this isn't the end of our story, it's the start of a whole new chapter for us."
Following the announcement, an insider told Us Weekly that Randolph didn't know about the interview at all before it aired. "She was not made aware in advance that he was going to be on GMA doing a tell-all," the source revealed. "To be honest, she hasn't really had time to navigate how she feels about it yet." A couple of days later, the influencer thanked her followers and directed them to her YouTube channel ahead of the release of her latest video. "Thank you everyone for all the kind comments and messages," she wrote on a link to her channel.
Despite Randolph's decision to stay silent about her ex-boyfriend's sexuality, it's clear that Underwood feels a huge weight lifted now that he's come out to the world. "I would have rather died than said, 'I'm gay,' and I think that was my wake-up call," he told Roberts. And after making it through a very "dark" period that included thoughts of suicide, Underwood said that he's finally ready to be his most authentic self. "The next step in all of this has been letting people know," he said. "I'm emotional, but I'm emotional in such a good, happy, positive way. I'm like the happiest and healthiest I've ever been in my life and that means the world to me."
If you or someone you know is seeking help for LGBTQ+ mental health or safety concerns, call The Trevor Project's 24/7 Lifeline at 866-4-U-TREVOR (866-488-7386). You can also reach out for instant message or text message support via TrevorChat and TrevorText, respectively. For additional resources for trans people, call the Trans Lifeline at 877-565-8860. In an emergency, contact the National Suicide Prevention Lifeline at 1-800-273-TALK (8255), text HOME to the Crisis Text Line at 741741, or call 911.