Chrissy Teigen's Mom Pepper Honors Late Grandson Jack In Her Cookbook
The cookbook's dedication is touching.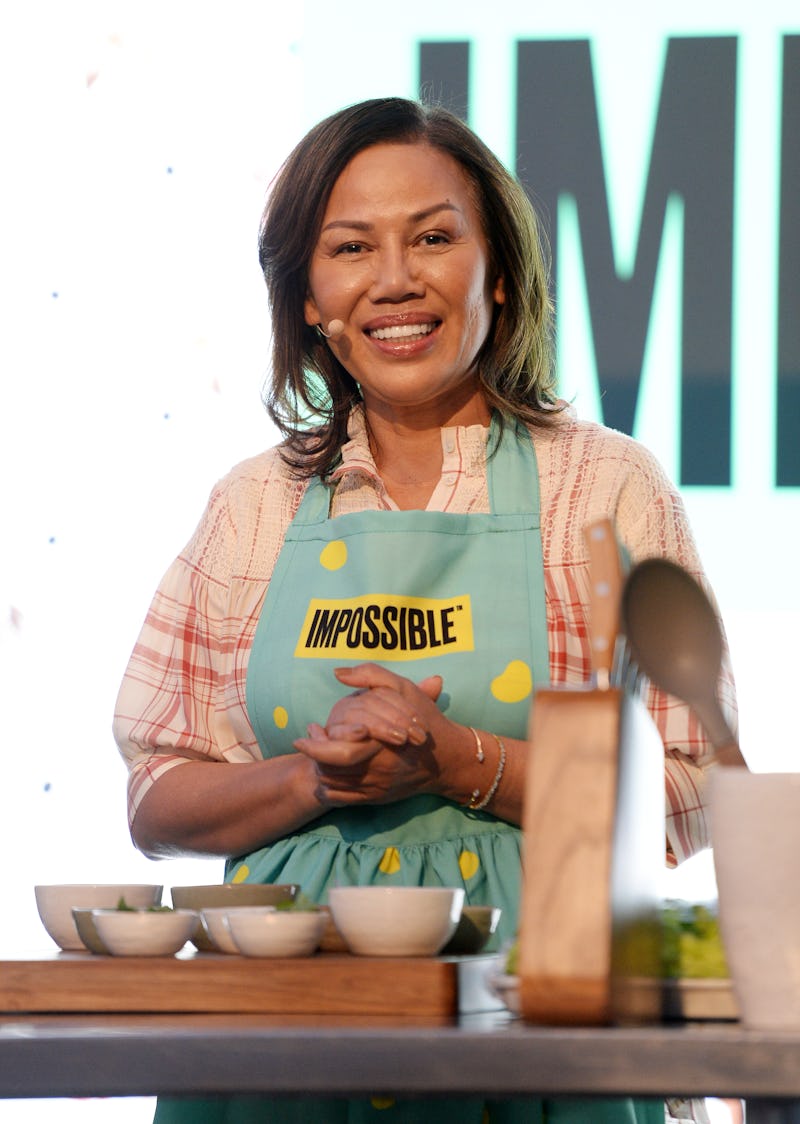 Amanda Edwards/WireImage/Getty Images
Less than a year after the family suffered the devastating loss, Chrissy Teigen's mother, Pepper, dedicated her cookbook to her late Grandson Jack, saying they "talk about him every day." Vilailuck "Pepper" Teigen, whose forthcoming cookbook is titled Pepper Thai Cookbook, wanted her latest project to be another way Jack is kept in their memory. Last fall, Chrissy Teigen and John Legend shared the tragic news that they had lost their third child, a son named Jack, at 20 weeks of pregnancy.
Pepper, who opened up about the loss in an interview with the Wall Street Journal, said that the family discusses Jack often to process the loss. Teigen's mother noted that the couple's other two children, Luna, 4, and Miles, 2, are included in these conversations. "We talk about him every day. Luna talks about him every day, and that's how we grieve," Pepper said. "We're getting better each day. We're getting so much better, and Chrissy too."
The cookbook isn't the only tribute to Jack that Pepper has shared. In October 2020, the chef and author shared an emotional message about her late grandson on Instagram, posting photos from the hospital and writing "My heart aches love you so much baby Jack." The post was hashtagged with "สู่สุขตินะลูก," which translates to "to happiness" from Thai.
Chrissy has also shared the ways she keeps Jack in her memory. In November, the Cravings author tattooed her late son's name on her wrist, sharing a picture of her new ink on her Instagram story. Jack's name, which is written in cursive script, appears above another family tribute reading "John - Luna - Miles." Chrissy also published an essay on the pregnancy loss on Medium in November, writing about the heartbreaking experience of having to let go of the baby due to life-threatening health complications.
"I needed to say something before I could move on from this and return back to life, so I truly thank you for allowing me to do so," Chrissy wrote. The cookbook author went on to add that the family won't soon forget Jack: "Jack will always be loved, explained to our kids as existing in the wind and trees and the butterflies they see."