This Bachelorette Contestant Is An MMA Fighter
Well that explains the abs.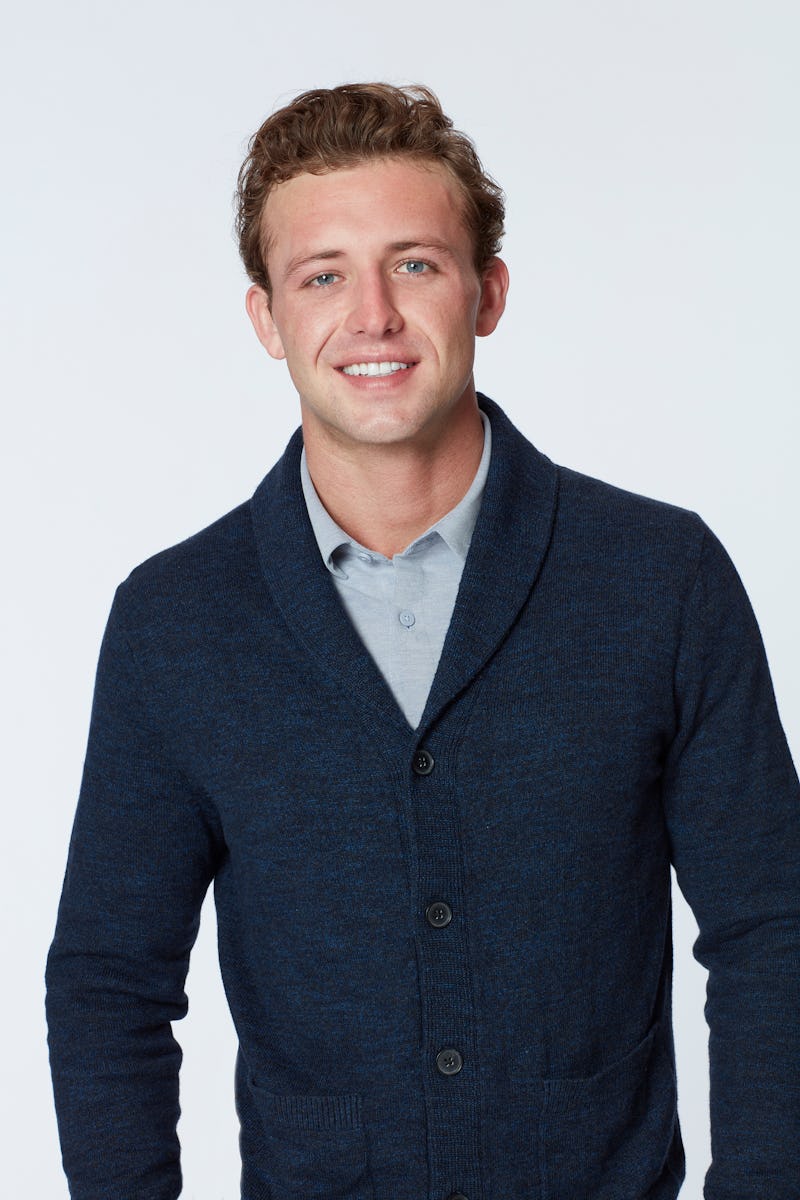 ABC/Craig Sjodin
Much like Bachelorette Katie Thurston did on Matt James' Bachelor season, Season 17 contestant Christian Smith made his first introduction to the franchise with a sexual innuendo. He stepped out of the limo on night one with a genie lamp in hand and joked that he and Katie could "rub one out." Katie appreciated the humor, and she wasn't the only one Christian charmed: he quickly became a favorite among fans too.
If his New England accent and use of the word "wicked" didn't give it away, Christian is a native of Boston, where he rocked a fauxhawk in his younger days and developed a love of parades, according to his ABC bio.
As Christian said in an ABC promo video, he immediately noticed that Katie "really stands up for people." It's too early to tell if he'll play a similar role in the cast, but here's everything else to know about the 27-year-old in the meantime.
Christian's Job & Education
While attending Central Catholic High School near Boston, Christian played on the school's championship ice hockey team for four years. He continued his athletic career after high school, playing hockey at New Hampshire's Saint Anselm College, where he graduated with a business degree in 2018. As a freshman, Christian majored in pre-med and said he aspired to be a plastic surgeon. But instead, he began a real estate career after graduating college. According to his LinkedIn page, he's now an award-winning agent at Newburyport, Massachusetts' Keller Williams Realty, Inc. Per ABC, Christian has sold over $25 million worth of residential real estate properties to date, and he has plenty of accolades to go along with the accomplishment. Among the awards and recognitions Christian lists on LinkedIn are: Top 7 Real estate Agent in Greater Boston 2020, Top Producing Agent 2019, and the 2018 Rookie of the Year Award.
Christian's Instagram
In Christian's Instagram bio, he refers to himself as a "professional optimist" and "uncertified life coach." But prior to joining The Bachelorette, social media didn't seem to be a big part of his life: he took almost a year-and-a-half-long hiatus before re-emerging in April 2021. "Christian Smith has posted for the first time in a while," he jokingly captioned the photo of himself holding an orange beverage on April 28.
ABC noted that Christian "spends a lot of time with his family," something else that's evident from his 40-plus posts, which include him serving as the best man at his older brother Benton's wedding in 2017 (he has another brother named Donovan), as well as taking a woman who appears to be his grandmother as a date to special events. His parents, Benton and Elizabeth, have been married since their early 20s, per ABC, and Christian says he "dreams of finding a long-lasting love like theirs."
Christian is also competitive and has fought in mixed martial arts matches. (You can watch one from 2006 here). That could account for the 6-foot-4 fighter's impressive physique, which he's shown off in at least a dozen shirtless photos over the years. Christian also enjoys golfing and attending musical festivals (including two trips to Coachella) in his free time.
What Christian Is Looking For
Christian told ABC that he wants a woman who is confident, driven, and can be his "best friend and someone to go through life's successes and failures with, free of judgment." His ideal partner "values the meaning of making a promise and keeping their word," and he hopes to find someone who "appreciates him for the thoughtful, hard worker that he is, while also pushing him to be the best version of himself."