Claire Foy Spoke Out About The Crown's Gender Pay Gap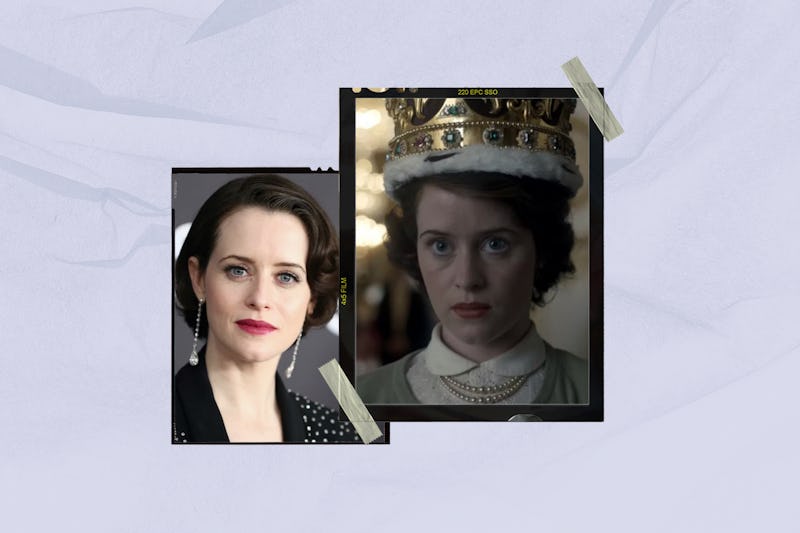 Rich Fury/Getty Images Entertainment/Getty Images / Netflix 'The Crown'
Netflix's hit royal drama The Crown reimagines the history of the British monarchy, and for the show's first two chapters, Emmy-winner Claire Foy held the coveted role of Queen Elizabeth II. However, in a recent interview, the actor revealed she was "very upset" to discover that her former co-star Matt Smith was paid more for his portrayal of Prince Philip, despite being the series lead herself.
Reports of The Crown's pay discrepancy first emerged back in 2018, when producers Suzanne Mackie and Andy Harries cited Smith's Doctor Who fame for the reasoning behind his bigger paycheck. "Going forward, no one gets paid more than the Queen," Mackie said at the time.
Speaking to the Guardian in Feb. 2023, Foy — who was reportedly paid £29,000 per episode — disclosed that she first learned of The Crown's gender pay gap when everyone else did. "I wasn't shocked. I was very upset. Not like, boohoo, crying upset. I was very upset," she recalled. "I don't think I allowed myself to [express anger]."
"I really love my industry, and I think it is made up of lots of honourable, incredibly talented, brilliant, imaginative, amazing people," Foy continued. "[But] sometimes, you see something, you hear something, you notice something or something happens to you, and you just go, 'Oh God, what am I doing? Why am I doing it? Should I be part of this?' I found it really heartbreaking."
Reflecting on the initial gender pay gap reports, the First Man star also admitted she felt pressure from "certain people" to become a "spokesperson" on the matter. "I was like, 'absolutely f***ing not,'" Foy told the Guardian. "I just think everybody wanted me to behave in a certain way, in response to it. And I didn't. 'It's fine. It's absolutely fine what happened.' That's what I think they wanted me to say."
Meanwhile, the actor also acknowledged that she "still went back on the show" while knowing the full "extent" of the reported pay gap, and doesn't want her "experience of the show" to become "overshadowed" by the controversy.