All The Clues Zach & Christina Are Together After The Bachelor
Their journey mirrors Clayton & Susie's in a major way.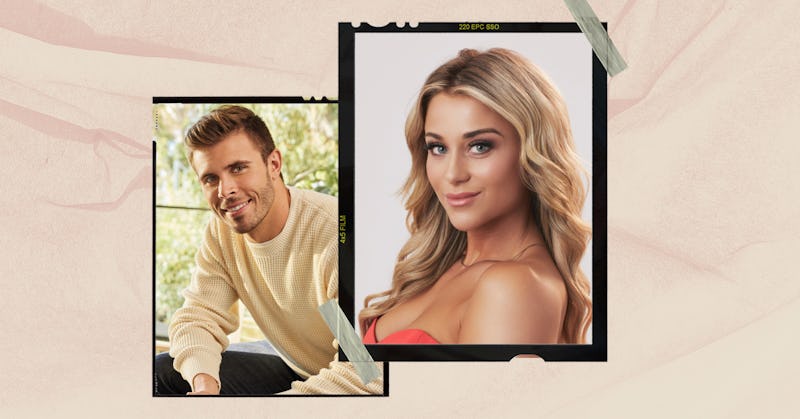 ABC/Nino Muñoz & Ricky Middlesworth
During the Jan. 30 episode of The Bachelor, Zach Shallcross and Christina Mandrell embarked upon the season's first one-on-one date — and things got pretty serious. After sharing a requisite, romantic Bachelor helicopter ride, the pair went to a party at Zach's childhood home to celebrate his mom's birthday. "Knowing family means so much to Zach, it's really cool that he chose me to be on this date," Christina said.
Meeting the family doesn't usually happen until much later in the season, of course, but Christina seemed to click well with all of Zach's loved ones. He thought so, too. "I'm seeing Christina fitting right in, and everyone seems happy and has the biggest smiles, Christina included," he said, adding that it's "a pretty special feeling knowing [his] family does like her."
Christina even got the chance to spend some time with Zach's mom, who showed her Zach's baby photos — an important, if embarrassing, rite of passage. However, the activity did make Christina nervous about telling Zach she has a child of her own, Blakely.
When she did share that part of her life, Zach acknowledged "it's a lot to take in," but ultimately said it was incredible that Christina was a mom. "I don't want you to feel stressed about that," he said. "It's scary, don't get me wrong. I don't know what it's like."
Zach's ambivalence actually seemed to be the right response for Christina, though, because it "feels way more real."
In a confessional, Zach said he was still "scared" by the quickened timeline of becoming a parent, should he propose to Christina. "I don't know if I'm ready for it ... and I think sometimes, you have to be selfish," he said. That fear, coupled with the reported drama brewing between Christina and Brianna Thorbourne, doesn't necessarily bode super well for Zach and Christina's romantic prospects. But are there any clues Zach and Christina end up together after The Bachelor?
If you're into Bachelor patterns, it may be worth noting that Zach and Christina's first date mirrors another successful Bachelor couple: Clayton Echard and Susie Evans. OK, yes, they broke up — but they were successful in that they were a couple as of After the Final Rose, and did try living together for several months.
So, what is it about Zach and Christina that echoes Clayton and Susie? Both couples were the first one-on-one dates of their respective seasons, and both dates featured a helicopter ride. Granted, it's not the biggest clue ever, but it's an interesting parallel if you're looking for reasons to root for Zach and Christina. Plus, Christina's already cleared the meet-the-family hurdle, which definitely counts for something.