Ovie Is Returning To TV To Make A *Major* Life Decision
And we're obviously thrilled.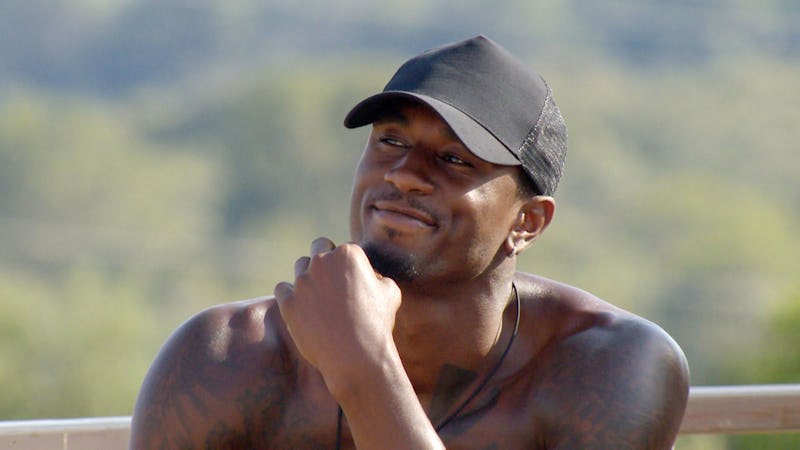 ITV/Shutterstock
This is not a drill. Love Island fave Ovie Soko is finally returning to our screens. And we're not just talking about our phone screens, either – who isn't obsessed with his feel-good morning messages on IG? Mandatory viewing for all, that. No, Ovie is back on TV screens via BBC Three's Ovie: Life After Reality TV. In the BBC docu, Soko decides on his future: whether to pursue a career in entertainment or go back to his basketball roots. Naturally, we have questions. But here's everything we do know about Ovie Soko's BBC Three show thus far.
What's Ovie: Life After Reality TV About?
Described by the BBC media release as being "at a crossroads in his life", Ovie: Life After Reality TV follows the Love Island star as he faces a major decision that "could change his life forever." In it, he learns more about the reality TV business by speaking to "successful stars" who "help him understand how the showbiz machine works and the opportunities on offer."
Before appearing on the 2015 series of ITV's popular dating show, Soko played professional basketball for French Pro A Side team Le Mans Sarthe, as well as being on Great Britain's Men's National Basketball Team. He also played college basketball for the University of Alabama at Birmingham and Duquesne University. He entered the NBA Draft in 2014 but was not successful. There's no question though about his love of basketball.
Since becoming a bonafide national treasure via Love Island, Soko has made appearances on the Great British Bake Off, is a Sky Sports analyst, and designed a collection for ASOS along with his dad, Raymond. With that impressive post-villa CV, you'd expect that Soko would be aiming for a life in the entertainment industry. However, Soko seems to have his eyes set more on using his profile to elevate British basketball — especially since he signed with the London Lions last November.
"I feel like Love Island is a unique experience and for me, personally, I would leave it at that. But I also like the entertainment side of things — I do like television — it's fun for me," he told BBC Sport. "I feel like at this point there's a chance for me to do something that's much bigger than myself, which at the end of the day I feel is what we should all strive for."
Will There Be Appearances From Love Island Co-Stars?
Currently, only two celebs have been confirmed to be starring in the series, and they're not Soko's Love Island co-stars. For the positive side of the industry, Soko spoke to Vicky Pattison, who began her career on the MTV reality show Geordie Shore. Since then, she's had "six-figure paydays by managing to crossover into mainstream television," according to the BBC, namely with appearances on I'm A Celebrity (which she won in 2015), Masterchef, and presenting spots on This Morning.
OG Only Way Is Essex star Mario Falcone als speaks to Soko, addressing the negative impacts the industry can have. Once his reality TV life ended, Falcone attempted to take his own life and has since "turned his back on the industry," as per the BBC. However, Falcone has since teased a return to the series for its 10th anniversary.
When Is Ovie: Life After Reality TV Out?
There's no official date as of yet, but I've reached out to a rep for the documentary to clarify. Hopefully, it'll be airing sometime soon because I think we all need more Soko in our lives right now. Until the, we'll keep an eye permanently fixed on his Instagram...