Faith From The Golden Bachelor Might Be An IRL Carrie Bradshaw
She had a podcast about dating in your 50s way before And Just Like That...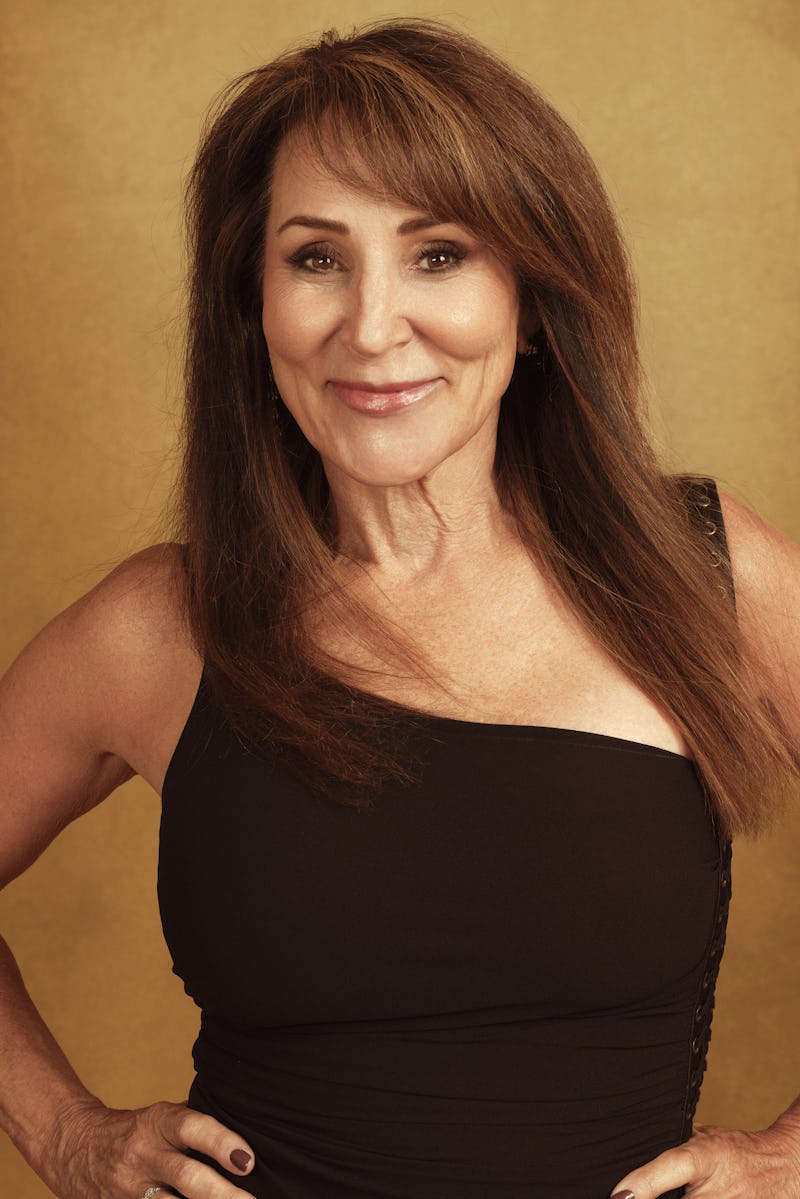 ABC/Ricky Middlesworth
Since The Golden Bachelor revealed its lead, Gerry Turner, fans have looked forward to watching the 72-year-old widower's journey for love on national television. They have also eagerly anticipated the lineup of women vying for his heart.
The women range from 60 to 75 years old, bringing decades of personal and professional experience. "When you've lived a long, full, happy, productive life, almost by accident, you gain some wisdom and knowledge," Gerry told Variety in an August 2023 interview. "I think the age factor, whether it's for me or for the women, is a really strong advantage in ways that I don't think everyone sees quite yet."
One contestant with a particularly eclectic resume is 60-year-old Faith Martin from Benton City, Washington. Per her Golden Bachelor bio, Faith is "a fun thrill-seeker," and she's looking for someone to join her in checking off items on her bucket list, such as getting a tattoo and diving with sharks.
Her flair for adventure will be on clear display in the premiere: She opts to ride to Bachelor Mansion on her motorcycle instead of in the traditional limo. "It's a good time for us to realize in these golden years that we have a lot of life to live," she says in a cast introduction video.
So, are Gerry and Faith a lasting love match? Time will tell! For now, learn more about Faith, her work, and her family.
Faith Martin's Job
In Faith's primary career, she's a high school teacher, but she has a slew of side hustles and passion projects. Her website lists other creative pursuits, such as music. She's performed in bands as part of an acoustic duo, and more recently, as a solo act. She describes her music as "heartfelt, soulful, and authentic," making it a fitting soundtrack to her reality TV journey.
Faith also works as a radio host. From 2019 to 2020, she hosted a podcast called The Dating Chronicles of a 50-Something Female, where she discussed the "fun and frustrations of trying to find a meaningful connection." (Carrie Bradshaw who?!) She explored everything from love vs. lust to sexual intimacy in dating — and once recorded a mini-episode from a first date at a restaurant. She's clearly no stranger to dating in fun, unconventional ways.
Faith Martin's Family & Instagram
Faith has two sons and four grandchildren, who feature in several Instagram posts. She also uses the platform to document her love of music and horseback riding. (Apparently she'll even ride her horse, Liberty, to the grocery store and to pick up coffee.)
In her Golden Bachelor bio, Faith says she hopes to find her "perfect adventure partner" in Gerry — and clearly, she walks the talk.