9 Reasons Freaky Friday Was The Weirdest Movie Of Our Childhood
You've definitely forgotten how strange the romantic entanglements are.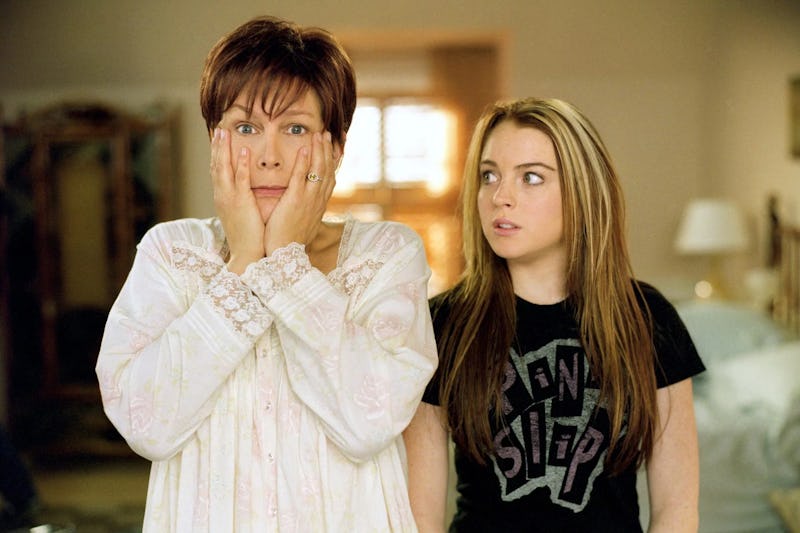 RON BATZDORFF/DISNEY
I'm a huge fan of Freaky Friday — you know, the Lindsay Lohan-Jamie Lee Curtis 2003 body-swapping film. It's a perfect vehicle for Lohan's acting skills, and it stars peak '00s floppy-haired Chad Michael Murray. But now that I'm looking at it as an adult, I will admit that there are a few things I never noticed back in the day that are a bit freaky (pun absolutely intended). Even Jamie Lee Curtis admitted it was a "weird movie," because she had to play both a 15-year-old and a 45-year-old — though she also said it was among the best acting experiences of her life.
Let's be clear, I'm absolutely not saying we can't still love and enjoy this classic flick — I might go watch it again right now — but it's worth exploring the stranger aspects of the film. With the benefit of hindsight, Freaky Friday definitely looks a little different.