Gabi Said Kaity Was The Reason She Didn't Self-Eliminate On The Bachelor
And it makes her final conversation with Zach even more heartbreaking.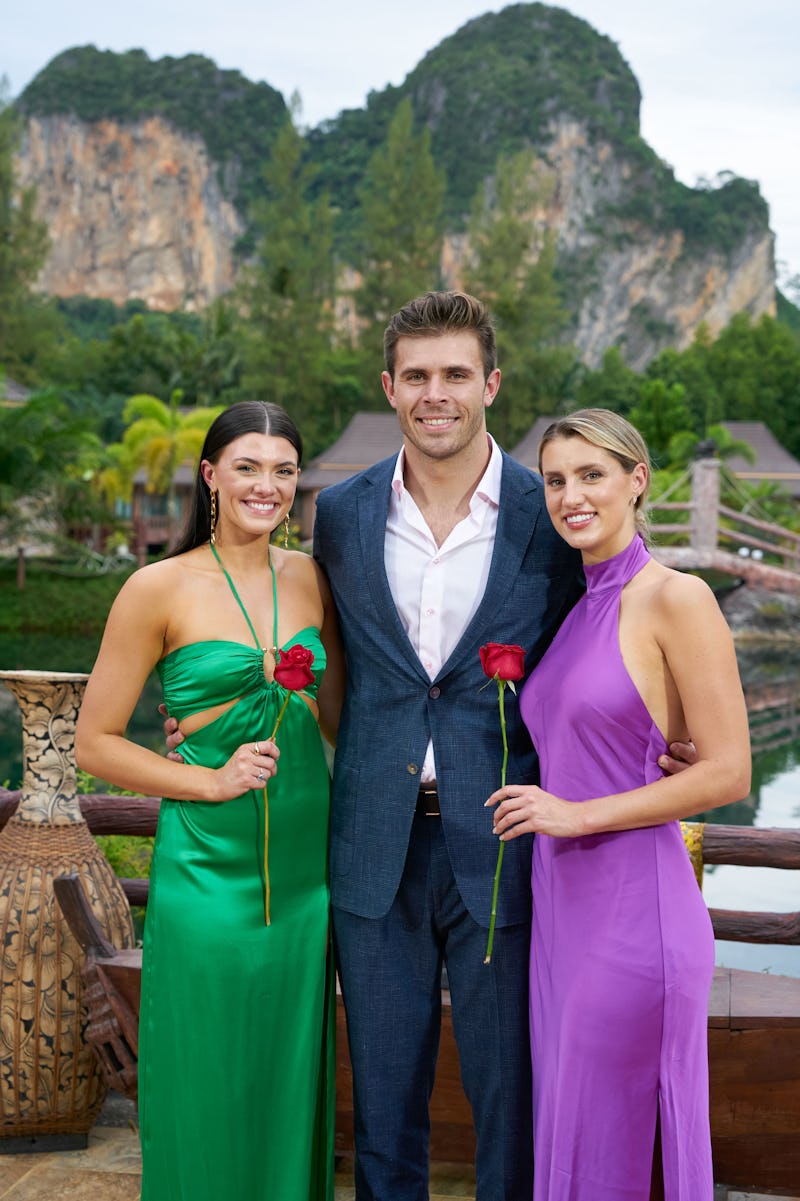 ABC/Craig Sjodin
During Zach Shallcross' emotional Bachelor finale on March 27, Gabi Elnicki had a feeling she wouldn't be the one leaving Thailand with Zach (or his Neil Lane ring). In fact, when Gabi pulled up to the final rose ceremony, she said something that made her doubts clear. "That's a really muddy spot," she told her driver. "Y'all shouldn't pull in right there. When it actually matters, when Kaity [Biggar] arrives, don't do that to her."
When she met with Zach, she didn't even need to hear his breakup speech. "I've known it was coming," she said in tears. "What I don't know, is why you wouldn't tell me when you knew." Zach said he only made the decision to propose to Kaity the night before, but Gabi insisted he already made up his mind.
"When your gut speaks, you should listen to it," she said in a confessional on the car ride home. "I stuck around thinking, Maybe it's just all the things you fear. Maybe it's all the things you hate about yourself. Maybe it's not your gut. No. Your gut's always right."
However, during an appearance on the Click Bait with Bachelor Nation podcast, Gabi said there was actually another reason why she decided against self-eliminating. "I thought about my relationship with Kaity, and if I were in her shoes — and it was clear, Kaity was the choice," Gabi said during the March 30 episode. "Kaity had been the choice. But if I had left, she could have felt like she was the choice by default. And she was truly the choice. And I never wanted her to feel like, 'Well, Gabi left, so he had to choose me.' Because, no, he was always choosing Kaity."
Gabi added that while she definitely had a reason to leave, she "didn't want [Kaity] to feel any kind of doubt when he proposed to her, and she watched it all back."
If you've been following Gabi and Kaity beyond two hours of The Bachelor every Monday, this show of support probably isn't too surprising — because the women got close during filming and remain so to this day.
In the caption of a March 22 Instagram post, Kaity said she was "beyond grateful for this incredible woman and our friendship," describing Gabi as "one of the most beautiful humans inside and out." (She even said she was "#teamgaity.") Gabi, for her part, commented that Kaity was "a true forever friend."