Gentleman Jack's Cast & Crew Are Keen On Season 3, Too
Here's what we know so far about the future of Anne Lister.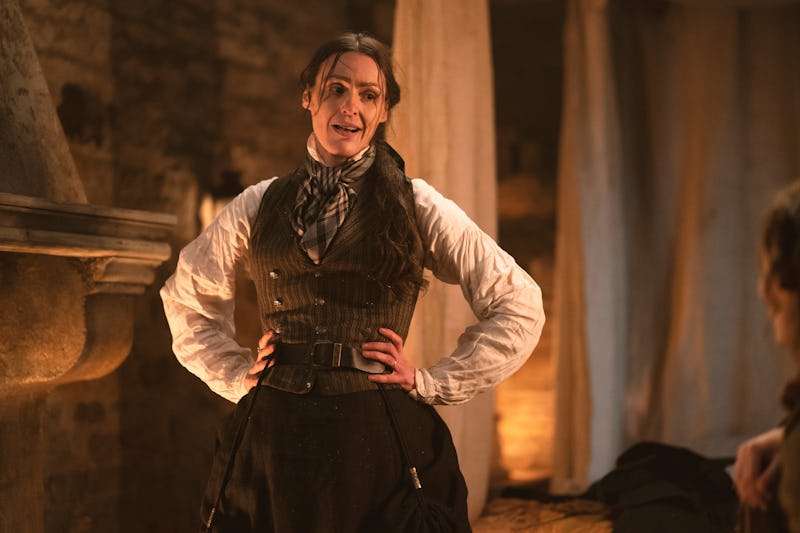 BBC/Lookout Point/HBO/Aimee Spinks
Gentleman Jack follows the pioneering lives of Suranne Jones' Anne Lister, and her love interest Ann Walker, played by Sophie Rundle. And although Season 2 hasn't yet come to an end, fans are already eagerly anticipating a third season of the hit BBC and HBO drama. Lauded by critics as "one of the greatest British period dramas of our time". Suranne Jones in particular has garnered praise and attention for her part, having been nominated for several awards including a BAFTA. She recently said of Anne Lister: "Like no other character I've played, she finds me…. I do become her, and that doesn't happen with every character that you play." So, let's look at everything we know so far about Gentleman Jack Season 3.
Gentleman Jack S3 Plot
While Season 3 hasn't officially been confirmed yet, stars of the show and fans alike are all keen for it to happen. When asked about the possibility of a third season, Jones told Metro: "We don't know… it's kind of in the hands of BBC and HBO. I'm sure there'll be talks now, I know all the fans really want it and Sally [Wainwright] really wants to write it." Wainwright is the show's creator and it clearly has a very special place in her heart. In an interview with The Big Issue in 2020, she said "It feels to me like Gentleman Jack is what I was sent to the planet for."
Is There A Gentleman Jack Season 3 Trailer?
Not yet, but there's plenty of extra Season 2 content to enjoy in the meantime. HBO added this behind-the-scenes video to their Youtube channel. The show's stars have also taken part in the classic party game Mr and Mrs, but with a Gentleman Jack twist. Jones and Rundle can be seen playing "Mrs and Mrs" in full costume.
The Gentleman Jack Season 3 Cast
Unless there are any serious plot twists in the Season 2 finale (and never say never) it seems unlikely that the season would carry on without Jones and Rundle. But, fans are worried about Marian Lister, played by Gemma Whelan. The character has been coughing through Season 2 so far, and one Twitter user pointed out that a cough in a period drama "never ends well."
Gentleman Jack S3 Release Date
No official word yet, but hopefully the gap between seasons won't be as long as it was last time. Season 2 was delayed by lockdown, with Lookout Point, the production company who makes the programme, putting out this statement in March 2020:
"Reluctantly we have decided to delay the start of production for Gentleman Jack Season 2 due to the ongoing health emergency. Huge thanks to our cast and crew, and to our incredible, inspiring fans for their understanding. Sending everyone a bit of Anne Lister strength and energy at this difficult time."