Everything We Know About Ginny & Georgia Season 2
The dark mother-daughter dramedy has officially been renewed.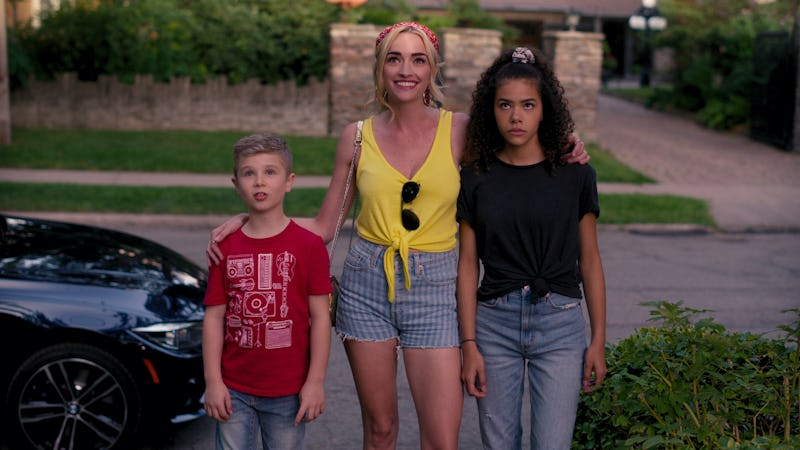 Netflix
Good news, Ginny & Georgia fans: we will indeed find out where Ginny ran off to at the end of Season 1. Netflix announced on Monday, April 19 that Ginny & Georgia has been renewed for Season 2. "We are so appreciative of the incredible response and love you all have shown Ginny & Georgia," showrunner Debra J. Fisher and creator Sarah Lampert said in a joint statement. "We're especially grateful to Brianne and Toni, who set the highest bar every step of the way. We can't wait to return to Wellsbury for Season 2."
Billed as a dark riff on Gilmore Girls, Ginny & Georgia follows free-spirited mom Georgia and her teen daughter Ginny as they move to the New England town of Wellsbury and adjust to their new life there. The two initially have a tight-knit bond, but it turns out that Georgia is harboring a few secrets. The more Ginny learns about her mom's past, the more it drives her away. "They almost can't see past themselves to see that they both are actually [experiencing] the same thing, just in a different way," Brianne Howey, who plays Georgia, told Bustle in February. "They're both trying to fit in, they're both going through these love triangles. But instead of taking it out on those people they come home and take it out on each other."
At the end of Season 1, Ginny's best friend Max finds out that she's secretly been sleeping with her brother Marcus, blowing up their friendship. Ginny also starts to piece together that her mom had something to do with her stepfather's death. Together, these events lead her to flee town with her younger brother Austin. Neither Howey nor Antonia Gentry, who plays Ginny, know where she's going, though they guessed that it's likely Massachusetts, where Ginny's dad recently moved. Meanwhile, Georgia celebrates her fiancé Mayor Paul Randolph's re-election, and the private investigator hired to dig up dirt on her gets a new and daming lead about her past.
Here's what we know about where Season 2 will pick up.
The Ginny & Georgia Season 2 Premiere Date
An official premiere date has not been announced, though we know that Season 2 will consist of 10 hour-long episodes. Season 1 of the show filmed in late 2019 and arrived on Netflix over a year later, in February 2021. That date very well could have been delayed by the pandemic, which shifted a lot of TV schedules. Now that Hollywood has begun to resume production, Season 2 could film later this year for a February 2022 release, as most Netflix series have a year-long gap between seasons.
The Ginny & Georgia Season 2 Trailer
There's no trailer for Season 2 yet, but the cast did put together a fun little video to announce the new season.
The Ginny & Georgia Season 2 Cast
Based on the stars in the renewal announcement video, it seems safe to say that all the core characters will be returning. That includes Georgia (Howey), Ginny (Gentry), her little brother Austin (Diesel La Torraca), mayor Paul Randolph (Scott Porter), Georgia's neighbor Ellen (Jennifer Robertson) and her kids Max (Sara Waisglass) and Marcus (Felix Mallard), and restaurant owner Joe (Raymond Ablack).
This article was originally published on