Glastonbury Is Going Ahead – Just Not Quite As You Know It
Worthy Farm will have a very different vibe this year.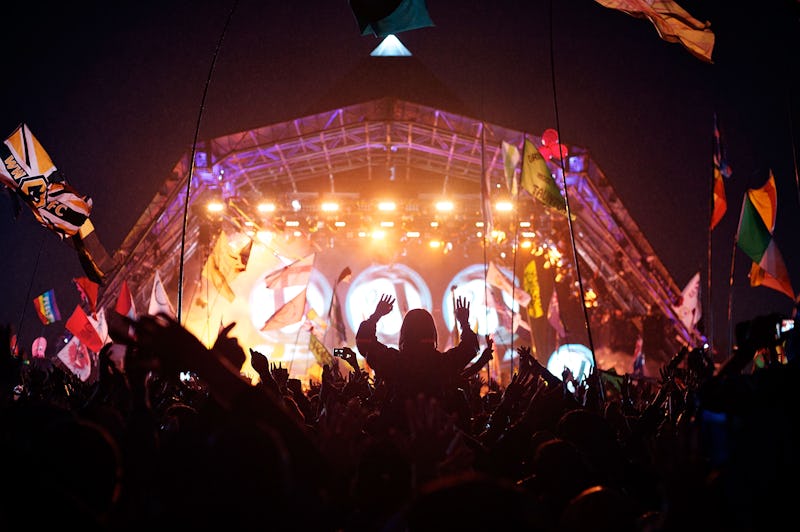 Felix Kunze/Redferns
In January 2021 Glastonbury Festival organisers Michael and Emily Eavis announced that the celebrated festival be cancelled for a second year running due to the pandemic. Festival-goers were crushed, but luckily all is hope is not lost, as the Eavis family have announced a couple of contingency plans that may fill the Glasontbury-shaped hole in your summer.
Worthy Pastures
During the months of July and August 2021, the Eavis family will be turning Worthy Farm – the home of Glastonbury Festival – into Worthy Pastures, a "tranquil, family-friendly campsite."
Billed as a chance to get "back to basics" with a range of unfurnished bell tents and scout tents available to hire for three-, four-, and five-night stays, Worthy Pastures is decidedly "not a party venue."
As the website explains: "There will not be any live music, sound systems will not be allowed, and a noise curfew will be in place after 11 p.m. Instead, come for nature, fresh air, calm and tranquillity."
Tickets for a two-person tent start at £295. More details can be found here.
Live At Worthy Farm
Most exciting for music fans, though, is the announcement about Glastonbury's live-streamed event on May 22: Live At Worthy Farm. It's the closest that many music fans will have been to a festival in over a year and organisers are treating it like the real thing, releasing set times and booking huge names.
Coldplay, Haim, Micheal Kiwanuka, PJ Harvey, George Ezra, Jorja Smith, Kano, Wolf Alice, George the Poet, Kurupt FM, Little Amal, and more are set to perform during the five-hour extravaganza, which you can stream at home or watch in selected cinemas.
The Guardian reports that performers have waived their fee and any money raised will go back into replenishing losses from last year.
For UK viewers, it's £20 to watch the show at home but cinema prices may vary. Tickets are available now and more information on pricing for global viewers can be found here.
September Live Event?
And it would seem that Glastonbury organisers are holding out hope for another event this summer, too. Music and events site Access All Areas reported on May 10 that the festival submitted an application to Mendip District Council to hold a two-day event in September.
According to Somerset Live, the dates organisers have reportedly requested align with the traditional Pilton Party, which is held in honour of local people to thank them for support of Glastonbury. It's been reported that the event could facilitate 49,999 fans per day and use the Pyramid Stage only. There won't be any overnight camping and this is much smaller than the 200,000 crowd Worthy Farm welcomes on a normal year.
This article was originally published on