Rio & Beth's 10 Steamiest Good Girls Episodes
The two have some of the best sexual tension on TV.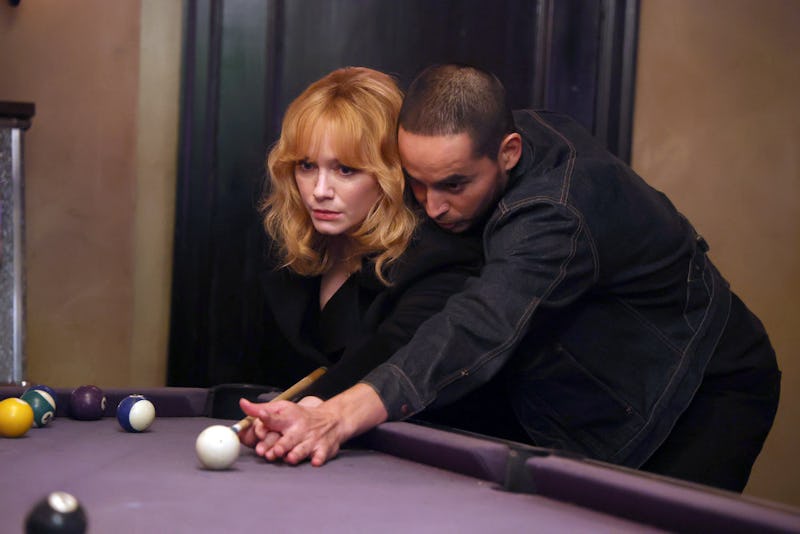 Jordin Althaus/NBC
Only Good Girls could make you root for a murderous counterfeiter and a crime-loving suburban mom to end up together. Though Rio and Beth's relationship on the show is undeniably toxic, the two also have some of the best sexual tension on TV. At first, their flirtationship started as just that: seductive glances, double entendres. But in Season 2, they finally made things physical and hooked up in a dirty bar bathroom — while Beth's husband Dean was sitting just outside. It was the definition of forbidden (and very, very hot).
After Beth almost killed Rio in the Season 2 finale, things rightfully cooled off for a bit. Now, Season 4 has brought the two back together again. Beth is back with Dean, tried to get a hit man to take Rio out, and teamed up with the FBI to get him arrested. But despite knowing that Beth is a huge liability to his business and freedom, Rio can't seem to keep himself from working with her. Round and round they go. "There's a real cat-and-mouse thing going on," series star Christina Hendricks, who plays Beth, told Collider in 2019.
In honor of Rio and Beth's relationship, look back at their 10 steamiest episodes.