50 Books About (& Inspired By) Greek Mythology
From original texts to contemporary reinventions, there's something for every kind of reader.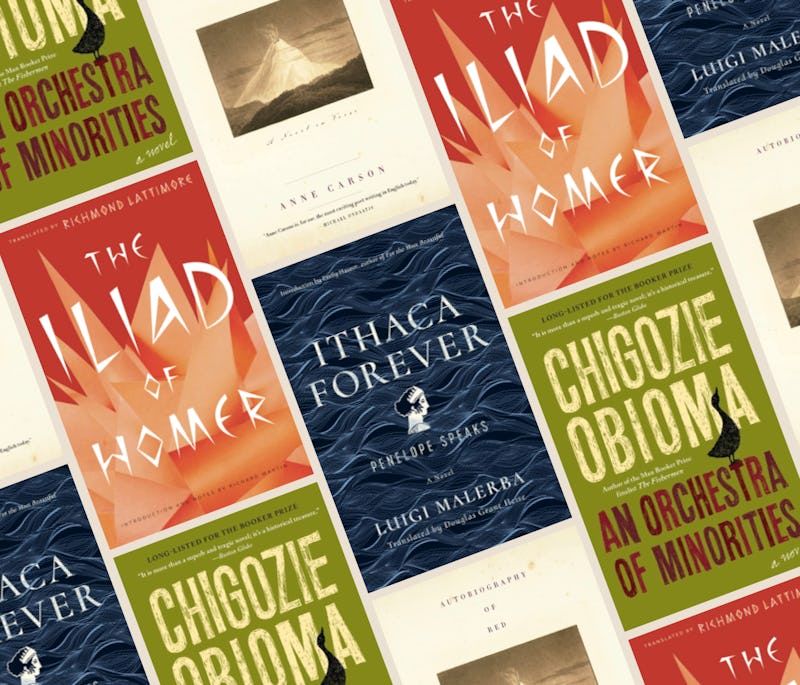 Courtesy
Madeline Miller's hit 2011 novel The Song of Achilles, which reimagines The Iliad, sparked an enduring literary trend. In the decade-plus since, novels that put a new spin on Greek epics like Homer's Iliad and Odyssey, along with myths from the story of Medusa to that Orpheus and Eurydice, have found eager readers. These books have exploded on BookTok, especially Miller's, and can be found on displays in bookstores across the world. Natalie Haynes, whose books examine and recontextualize Greek mythology through a feminist lens, explained to Esquire that the surge of new voices and interpretations has been especially refreshing from a feminist perspective: "It just felt to me like these women were hiding in plain sight, hidden in the margins of these stories."
This outpouring of stories is thrilling, especially to readers who grew up loving Greek mythology, but the concept behind them is hardly new. Greek myths have been told and retold for thousands of years, with writers like Chaucer, Shakespeare, and plenty more drawing inspiration from writers like Homer and Ovid. Even feminist reinventions have been seen before: C. S. Lewis, the author of The Chronicles of Narnia, wrote a novel from the point of view of Psyche's sister in the 1950s.
Bustle's list includes plenty of those classics, along with encyclopedias and translations of the original works themselves. It also features new feminist retellings and plenty of literary novels from around the globe that take Greek mythology as a starting point. Writers like Rita Dove and Jesmyn Ward have shed light on the Black American experience by drawing on classical Greek tales, while writers like Ali Smith, Sarvat Hasin, and Kamila Samshie have explored gender, sexuality, politics, and fame in their own striking novels.
Below, 50 books to read if you love Greek mythology.
This article was originally published on