30 Books About (& Inspired By) Greek Mythology
From original texts to contemporary reinventions, there's something for every kind of reader.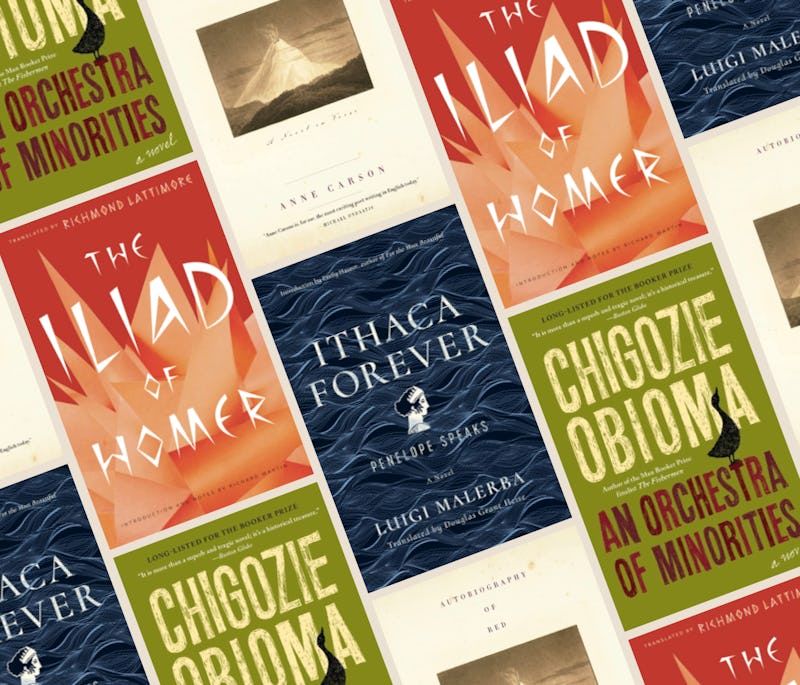 Courtesy
The enduring popularity of Madeline Miller's The Song of Achilles — a 2011 novel that reimagines The Iliad — has sparked a literary trend. There's an abundance of new books that retell Greek myths, like Claire Heywood's Daughters of Sparta, which approaches the Trojan War from a fresh angle, and Natalie Haynes' works, which examine and recontextualize Greek mythology through a feminist lens. As the latter told Esquire, "It just felt to me like these women were hiding in plain sight, hidden in the margins of these stories."
As exciting as many of these new books are, especially to readers who grew up loving Greek mythology, the concept behind them is hardly new. Greek myths have been told and retold for thousands of years, with writers like Chaucer, Shakespeare, and plenty more drawing inspiration from classic stories. Even feminist reinventions have been seen before: C. S. Lewis, the author of The Chronicles of Narnia, wrote a novel from the point of view of Psyche's sister in the 1950s.
Here, you'll find an eclectic list of old and new books about and inspired by Greek mythology, from The Odyssey itself to contemporary bestsellers to some lesser-known gems.
We only include products that have been independently selected by Bustle's editorial team. However, we may receive a portion of sales if you purchase a product through a link in this article.