This Bachelorette Contestant Reportedly Makes A Big Impression On Katie
Meet Greg Grippo (yes, that's really his name).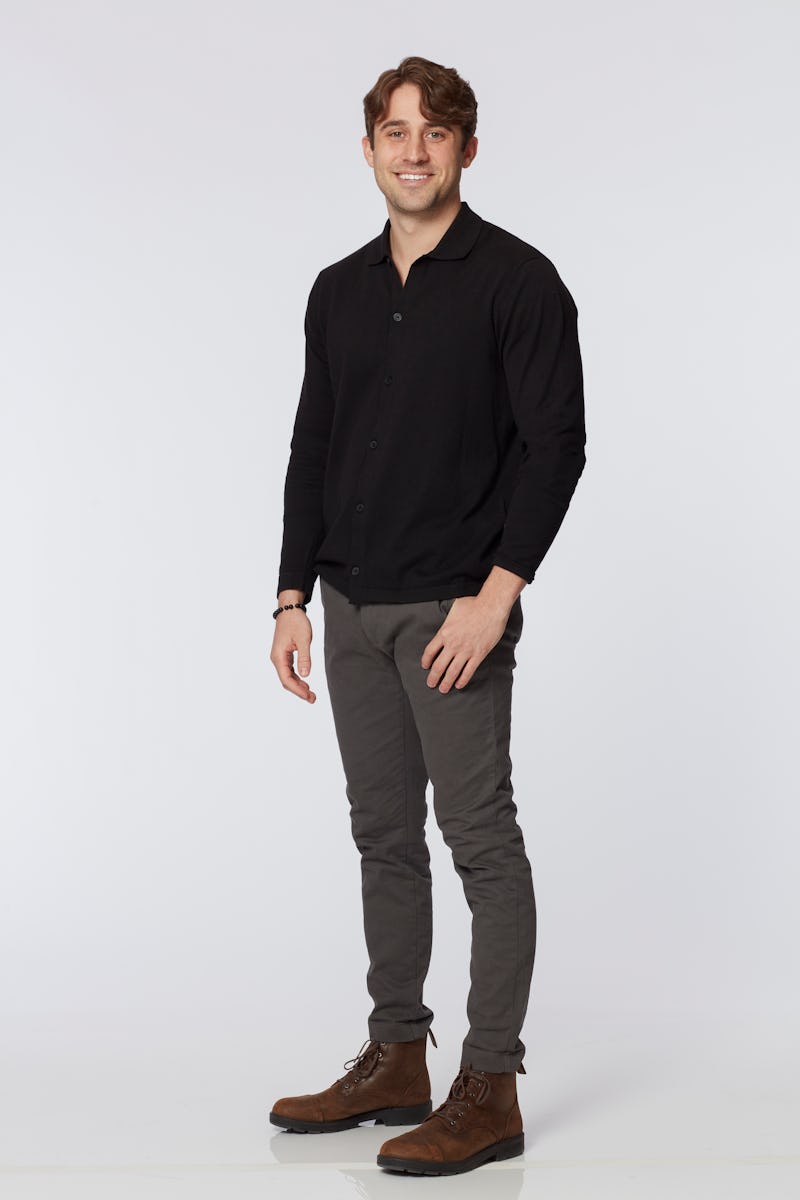 ABC/Craig Sjodin
The premiere of Katie Thurston's Bachelorette season is still a few days away, but already, there's a lot of attention on Greg Grippo. Besides having a name that sounds entirely made-up, the 27-year-old is rumored to make quite an impression on Katie, and there's a lot more to him than a charming smile. Here's what to know about the Edison, New Jersey native ahead of the show.
Greg Was Popular in College
Greg grew up in New Jersey, where he attended Rutger's preparatory school. He graduated from Saint Michael's College, a private Catholic school in Colchester, Vermont, with a degree in Business Administration and Marketing in 2016. He also played DII basketball in college and had quite the fan club according to Cosmopolitan, who dug up adoring anonymous tweets fellow students submitted about Greg. "Greg Grippo, you can get it any day ;)," one reads.
Greg Has A Solid Job
No aspiring dolphin trainers here! Greg works in marketing as an account representative for a company called Mondo, according to his LinkedIn.
Greg's Instagram Is Very Wholesome
Honestly, Greg seems like a nice guy. His Instagram is full of cute pictures of him holding babies and dogs and shots of him hanging out with his family. Altogether, his feed paints a very wholesome picture. Not to mention that Greg openly cries during movies and says he wants to treat his future wife "like a queen." We stan a man who isn't afraid of emotional vulnerability.
Greg is Looking For The One
Greg is serious about finding a life partner to settle down with. His Bachelorette bio describes him as a "hopeless romantic" who wants to "travel the world with his wife before having kids, of which he says he wants to have at least six!" He's extremely close to his family and looks to his parents' marriage as a source of relationship inspo. His ideal date? Riding bikes, dancing, or going to a concert — all of which feel totally up Katie's alley.
There are only a few more days before Season 17 premieres, but from all of the media coverage on Greg, it seems like he'll definitely be one to watch. Though, as we have seen time and time again, this show is filled with unexpected twists and turns. We'll just have to wait and see if he winds up with the final rose.