6 Happy Valley Easter Eggs You May Have Missed
Creator Sally Wainwright hid a lot in plain sight...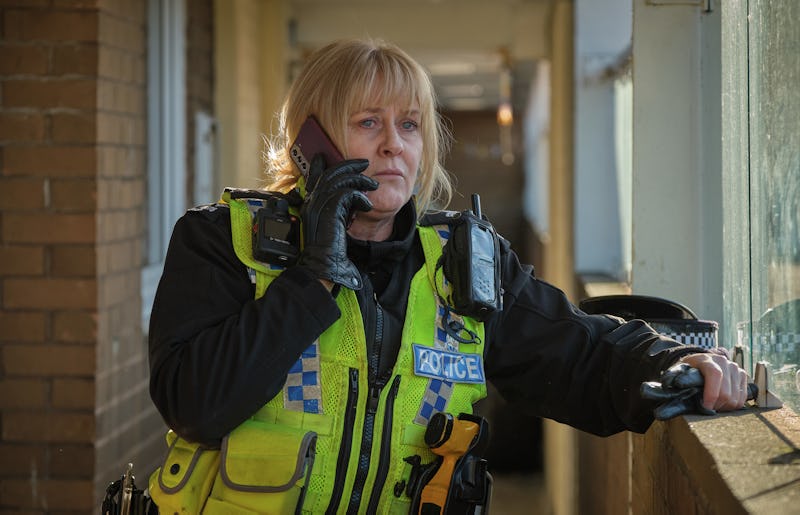 BBC/Lookout Point/Matt Squire
Sally Wainwright's masterful crime drama Happy Valley has finally ended, tying up many loose ends while concluding Sergeant Catherine Cawood's tragic story. Ending on somewhat of a high note, fans of the show are still dealing with the fact that there's no more series left to indulge in. The impact of Happy Valley has been astounding, thanks to the seemingly never-ending talent of its cast and Wainwright's extraordinary writing. Having been the mind behind many beloved series like Last Tango In Halifax (which also starred Sarah Lancashire) and Gentleman Jack, there's always been a chance for some overlaps here and there. In one particular episode of Last Tango In Halifax, Wainwright confirmed an overlap between the show and Happy Valley existed when Cawood was referred to after another police officer was spoken down to.
With two series of Happy Valley fresh in viewers' memories, it was a given that Easter Eggs to previous drama would be alluded to in season three. Aside from trying to figure out where the last season of Happy Valley was headed, fans were quick to notice a bunch of Easter eggs during the six-episode run — whether they were related to previous storylines, underlying messages, or throwaway lines.Below are the most notable Happy Valley S3 Easter Eggs fans have spotted so far.