Watch Harry Styles' Sweet Reunion With His Primary School Teacher
"Can you imagine dealing with me when I was 4?"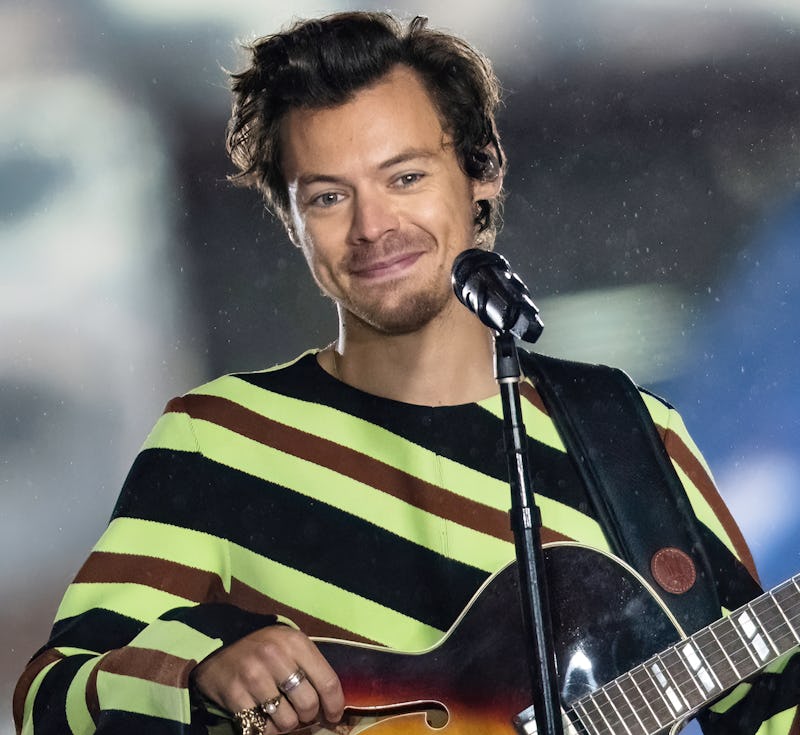 Getty Images
Our Harold loves hosting a guest of honour. Playing a titchy gig in honour of his third album "Harry's House" last month at London's Brixton Academy, he memorably took a moment to apologise to a certain attendee for the raunchier lyrical content of "Keep Driving." He exclaimed: "I never thought I would say 'Cocaine, side-boob, choke her with a sea view' with my mother in the audience!" And at the first of his hometown stadium shows in Manchester on Jun 16, the former One Directioner briefly halted the gig to point out another VIP. This time, his shout-out went to his reception class teacher Mrs Vernon.
Shortly after playing "Harry's House" ballad "Satellite," Styles paused the show, and asked fans to help him track down his "first ever school teacher Mrs Vernon." Roaming cameras quickly hunted down the surprised teacher in question, and beamed her shocked face onto the big screens as the singer waxed lyrical about her impact on his "formative years." Styles grew up in nearby Cheshire, and went to school in the village of Holmes Chapel. "How are you?" he asked from the stage. "I heard you're retiring."
Continuing, Styles added: "I just want to thank you for everything in those formative years. Thank you so much. It means a lot to me that you're here tonight, you were truly a wonderful teacher. Thank you from the bottom of my heart and it means a lot that you're here and I'm dedicating this next song to you."
Before playing his "Fine Line" country-folk cut "Canyon Moon" – featuring the lyric "I heard Jenny saying 'Go get the kids from school'" – Styles also took a moment to apologise to Mrs Vernon for his more "challenging" moments as a kid, tongue firmly in cheek.
"Can you imagine dealing with me when I was 4?" he laughed, addressing the rest of the crowd. "I was very fun."