Helena Bonham Carter Doesn't Think The Crown "Should Carry On"
The actor played Princess Margaret in the royal drama's third and fourth seasons.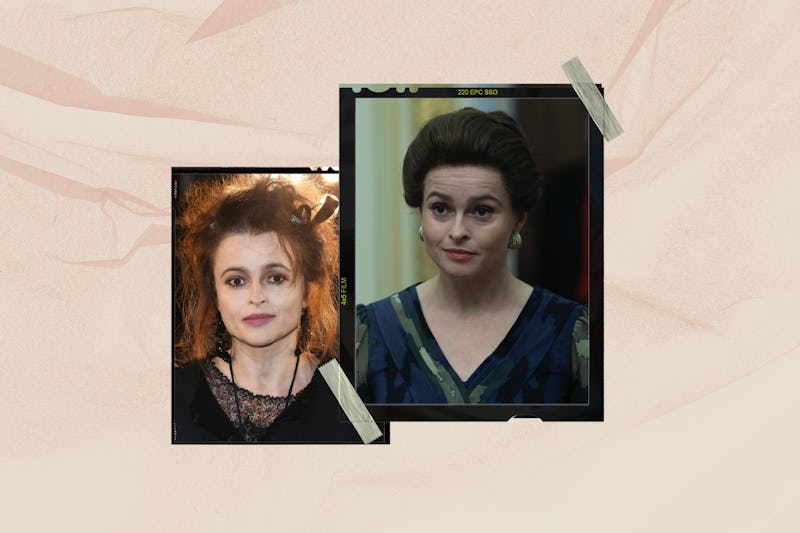 David M. Benett/WireImage/Getty Images / Des Willie/Netflix
Following the much-anticipated fifth chapter of Netflix's hit royal drama The Crown, fans are now likely looking forward to the show's final ever season. As viewers will recall, the latest series followed the life and reign of Queen Elizabeth II between 1991 and 1997, covering a particularly turbulent era in the British royal family's history. However, former cast member Helena Bonham Carter has said The Crown should have already come to an end.
Speaking to the Guardian's Sunday edition, Carter — who played Princess Margaret in The Crown's third and fourth seasons — revealed that she doesn't believe Netflix "should carry on" with the royal drama, which has been confirmed to end with Season 6. "I should be careful here ... I'm in it and I loved my episodes, but it's very different now," the actor told The Observer. "When The Crown started it was a historic drama, and now it's crashed into the present. But that's up to them."
Meanwhile, sharing how she got into character while playing Princess Margaret, the Nolly star revealed that she took inspiration from the late royal's insecurities about her height. "She was just 5 foot, so there was something in her posture to maximise every little millimetre," Carter explained. "She had her car seat elevated so she could be seen. And a lot of it was the need not to be overlooked, probably prompted by her great-grandmother saying something about the fact that she was tiny."
While promoting the show's fourth season back in 2020, the actor also shared her belief that The Crown had a "moral responsibility" to add a disclaimer at the start of each episode. "I do feel very strongly," Carter said on the royal drama's official podcast at the time . "I think we have a moral responsibility to say, 'Hang on guys, this is not … it's not a drama-doc, we're making a drama.'"