Henry Golding Opens Up About His Wife's 16-Hour Labor & Stresses Of Fatherhood
"There were many moments of me cowered on the floor beside her crib wishing she would let me sleep a little bit."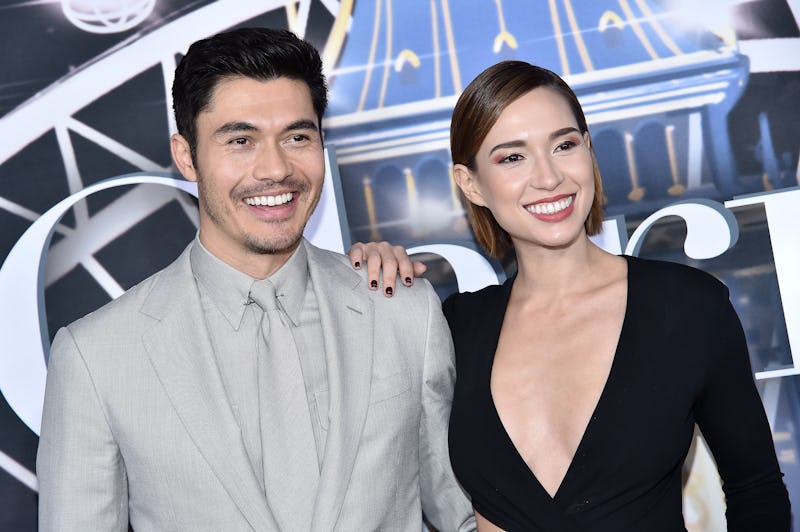 Steven Ferdman/WireImage/Getty Images
Actor Henry Golding, who welcomed his first child Lyla on March 31, is just now opening up about the 16-hour labor his wife Liv Lo Golding endured, calling it "an eye-opening experience." Golding admitted to Ellen DeGeneres on June 23 that he was "so wrecked" during the entire delivery that it might've been a "more stressful" time for him than it was for his pregnant wife. "She was cruising and was in the zone," he revealed. "I don't know how she was feeling; she was stoic as ever."
Golding added that he "was freaking" out toward the end of the labor because of the built-up stress accumulated during the hours-long experience. "I think by the end of it I was like, 'We just have to do whatever it takes,'" he said. "'Get the jab to loosen everything down there and let's get the baby out!'" Despite that stress, Golding called the birth of their daughter "definitely the joy at the end of the tunnel" of 2020.
When a photo of Lyla appeared onscreen during the Ellen interview, he lovingly cheered: "Look at her face!" Golding described his daughter as "a sweetheart" who is "milk-hungry" all of the time.
He also recounted that his life has definitely changed since he became a father, calling taking care of a newborn "quite the adjustment," especially when it comes to his sleep schedule. "It's one of those things that you start off thinking, 'I'm gonna be the best parent ever, I'm gonna be so doting,'" he said. "When, in reality, that first week hits and it is an absolute sleep terrorist that just moved into your house because she does not stop."
In fact, he shared that the reality of fatherhood was much less glamorous than he had perceived it would be. "I think there were many moments of me just like, cowered on the floor beside her crib just wishing she would let me sleep a little bit," he said, jokingly.
Despite his lack of sleep, Golding told People in May that "every day is a joy" with his daughter in his life, and he recently celebrated his first Father's Day by posting a video of him smiling and kissing the top of her head. "Every morning it's like she comes up with something new, something exciting," he said. "She makes this look at you or she smiles. Every day is a joy. It's crazy."