Here's The Reason There's Not More Olympics Coverage On UK TV
Viewers may have noticed that BBC coverage is limited this year.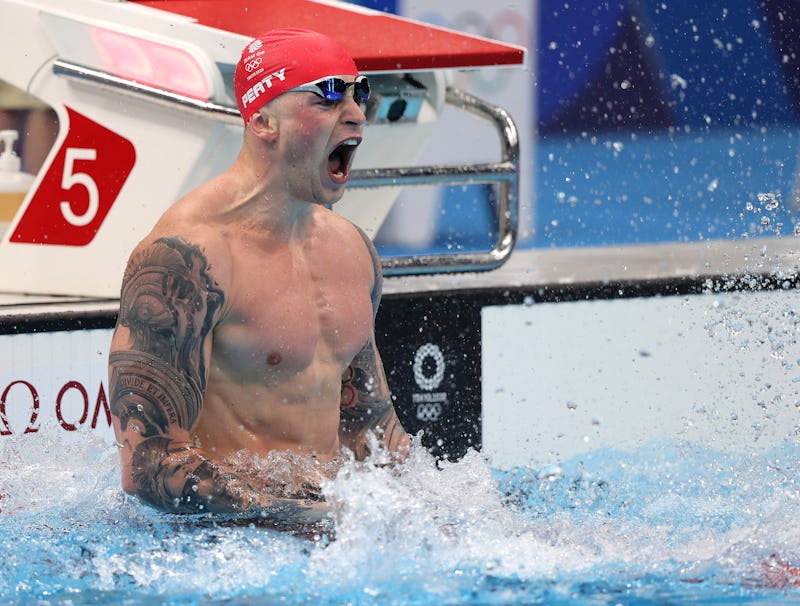 Clive Rose/Getty Images Sport/Getty Images
After the whirlwind that was the Euros 2020, sports fans were no doubt grateful to have something else to turn their attention to this month: the Olympics. After fears earlier in January that localised outbreaks in Japan might cause further delay, the tournament is finally underway, with events taking place up until August 8.
Prior to the pandemic, the games had only ever been cancelled because of world wars, so when it was announced in March 2020 that the event would be postponed by one year it was an unprecedented moment in Olympic history. The date isn't the only change, though. This year, there are no spectators, either local or foreign, allowed at the venues due to Tokyo's coronavirus state of emergency.
It's shaping up very differently from Rio 2016, but Tokyo will certainly be a memorable event in sporting history. Here's how you can make sure you witness all of the action.
Which UK Networks Are Showing The Olympics 2021?
This year, TV coverage of the Olympics looks a little different. Sports fans may remember that, during the London 2012 and Rio 2016 games, the BBC offered a number of free livestreams of different sports. For the 2021 games, however, the BBC is only able to show a maximum of two live events at one time: one on television and one online or through the red button.
This limited coverage comes after the BBC lost out to Discovery, who paid Olympic organisers £920 million to secure European television rights for the games. Discovery has put the majority of their coverage behind a paywall, accessible only through their Eurosport channels (Sky channel 410 or 864) or on their streaming service, Discovery+, which costs £6.99 per month.
When Is The Tokyo Olympics Closing Ceremony?
For this year's Olympics, the closing ceremony will be held at 8 p.m. local time on August 8 at the Tokyo Olympic Stadium. This means, in the UK, it will start at 12 p.m. due to the eight hour time difference. It is expected to run until 3 p.m. The closing ceremony will be streamed live here in the UK on BBC One.
Where Can You Find The Timetable For The Olympics?
A full list of sporting events can be found on the Olympics site, and a detailed schedule with timings is available if you click on each individual sport.
Editorial note: This piece was updated to include information about Discovery+'s Olympic coverage.
Contributions from Kay Leong.
This article was originally published on