8 Moments From The Euros Final Worth Smiling About
Despite England's loss – and the horrific behaviour of fans in the hours following – there are still scenes to celebrate from last night.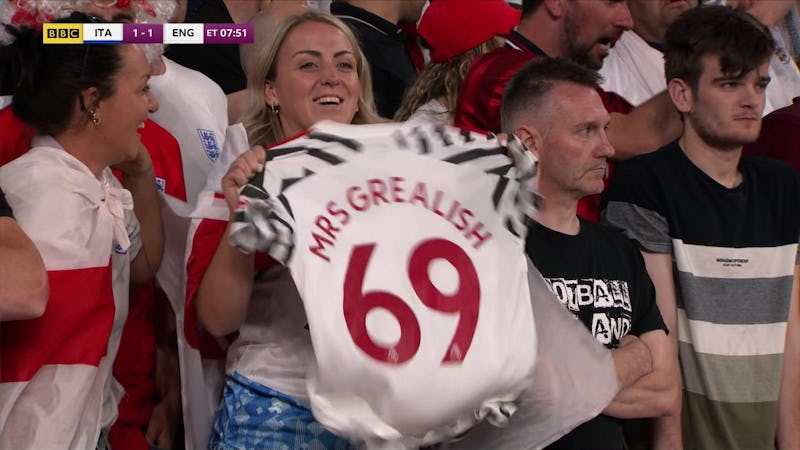 Last night's Euros final match is believed to be one of the most-watched TV events in UK history, with die-hard football fans and sports novices alike turning up in their millions to watch England play Italy.
Gareth Southgate's team started out strong, with Luke Shaw scoring an impressive goal for England with only one minute and 57 seconds on the clock. However, Italy later pulled it back with Leonardo Bonucci scoring midway through the second half. The game went into overtime and, eventually, penalties, where England missed out by just one point.
For England fans the result was, of course, devastating – especially since the team had not played in a major men's final tournament since 1966. Sadly, what unfolded after the match made the loss feel all the worse, with physical disturbances breaking out among viewers and vitriolic racist abuse being directed towards Marcus Rashford, Jadon Sancho, and Bukayo Saka. The racism extended to non-players too, with Black people across the country being subject to abusive behaviour and extreme threats.
Among the sadness and the shameful post-match behaviour, however, were glimmers of joy. Moments we can cling on to. Every member of England squad played exceptionally well and the majority of the crowd at Wembley – including some famous faces – gave us gleeful reactions to remember.
The loss was gut-wrenching and the reaction was even worse, but, if you need something to smile about this morning, these nine moments may help.