How Will The Royal Family Spend Christmas This Year?
The death of Queen Elizabeth II brought changes to the monarchy's annual festive traditions.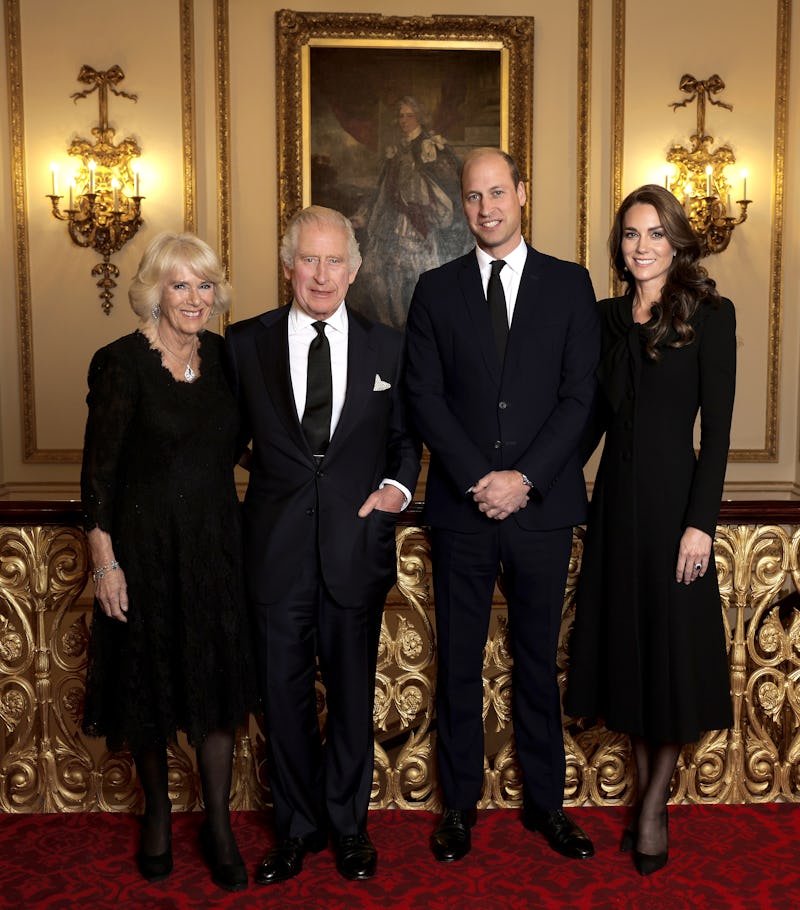 Chris Jackson/Getty Images
The past year has been one of significant change for the royal family. On Sept. 8, Her Majesty The Queen, Elizabeth II, died peacefully at the age of 96. The Queen's passing marked the end of the second Elizabethan Age, ushering in a new era with King Charles III at the helm of the British monarchy. With updated titles and newly-designed coins and banknotes, we've already witnessed a great deal of change within the royal sphere, and these changes will likely extend to how the monarchy celebrates the festive season. But, how does the royal family spend Christmas?
This year, senior royals kicked off the first yuletide celebrations without Queen Elizabeth II on Dec. 15 at the second annual Royal Carols: Together at Christmas service at Westminster Abbey. Those in attendance included King Charles, the Queen Consort, and the Prince and Princess of Wales, who were joined by two of their three children, Prince George and Princess Charlotte.
Meanwhile, King Charles will host his first annual Christmas lunch as monarch on Tuesday, Dec. 20. As the Daily Mail notes, this royal family gathering is usually held at Buckingham Palace before senior royals head off to Sandringham. However, breaking with tradition, the King has opted to host this year's festive lunch at Windsor Castle, instead.
The lunch will reportedly be attended by "wider" members of the family, including Princess Anne's son-in-law, Mike Tindall, who recently disclosed on Good Morning Britain that he expects to discuss his appearance on I'm a Celebrity... Get Me Out of Here! with other royals during the Christmas season. "There's some sense of humour kicking around in the [royal] family, so I'll wait for some interesting gifts and see how many people were watching," Tindall revealed.
Although King Charles has broken with at least one royal festive tradition, Buckingham Palace confirmed on Dec. 19 that His Majesty and the Queen Consort will host senior royal family members at Sandringham Estate this Christmas.
Although the monarchy's festivities will be quite different in light of the Queen's death, many yuletide traditions will likely stay in place — and you can find some of the ways the royal family typically spends Christmas, below.
Contributions from Jessica Booth, Rebecca Fearn, Orla Pentelow, Sam Ramsden, and Sophie McEvoy.
This article was originally published on